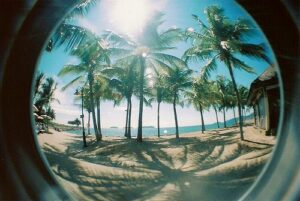 What is a GoPro?
The GoPro is a camera brand responsible for creating a completely new and unique market segment called "action cameras". A GoPro is exactly that; its purpose is to capture moments and experiences full of action and adrenaline. This blog post will review the GoPro, highlight its pros and cons as well as give you all the reasons why you should definitely buy a GoPro.
Pros
Due to the large variety of mounts available for the GoPro, you can use it in most places and in any circumstances. You can mount it just about anywhere, your helmet or even your dog.  The design of the GoPro makes it superior to other photo and video devices such as phones and traditional cameras.
GoPros are waterproof and shockproof. They are also dustproof to a certain extent and can withstand freezing temperatures and high altitudes. This sturdy action camera is meant to work in extreme conditions as it was specifically created for performance and durability.
A GoPro provides an immersive view that is created through high quality video footage all through a wide angle. The field of view (FOV) of the wide angle lens is 14mm at the widest. There is also an option to crop your image to a medium field of view (21mm) or a narrow field of view (28mm).
The GoPro offers a unique point of view for your photos. They can capture action footage with a wide, fish-eye perspective encased in an extremely light package or case.
Need more? The most important feature, they take great quality photos and videos. These incredible gadgets are reasonably priced and provide high quality output. Image quality for the price is impeccable, not to mention the excellent colour definition in brightly lit conditions.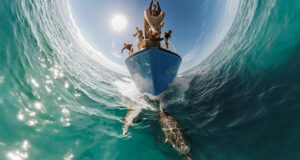 Cons
One of the biggest drawbacks of a GoPro is the fixed lense; this means you don't have the option to zoom in or out of a shot.
With regards to controls, the GoPro allows you control over certain features such as the ISO setting, shutter speed and more. However, gaining access to these features can be quite a challenge in comparison to other cameras.
Then there is the battery life, which is not so great. It should give you a few hours, but it won't last the whole day. There are solutions to this problem; however, they are temporary. You can use an external battery and replace it when needed, or you can use a long-life battery. In any case, your photo trips and shoots will require planning as your battery life will need to be monitored.
Why you should buy one:
A GoPro allows you to capture footage at a perspective that was out of reach before.

Easy to use, even your kids could manage it while still producing high quality content. It is also highly durable.

You know that moment when you realise you can't be part of the photo because someone has to take it? Well, that doesn't need to happen if you have a GoPro. Also, taking selfies has never been easier.

A GoPro comes with free video editing software. Sharing images is super easy too.

The number of places you can mount your GoPro are endless.

And of course, the GoPro is waterproof. An unlimited amount of breathtaking underwater shots is guaranteed.


And most importantly – action! The GoPro allows you to capture unique action views so that you can remember the feeling of that exhilarating moment.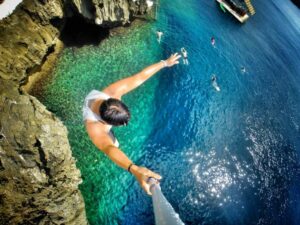 Which version should you choose?
There is quite a large range of GoPro cameras, ranging from the original Hero all the way to the newest version, the Hero 5. In all honesty, all versions of the GoPro are brilliant in their own right and continue to improve over time. However, if you wish to buy one, we would definitely recommend the latest version: Hero 5. Why? This GoPro supports up to 30 frames per second (fps) for video and 30 frames per second in burst for photos. It has a ultra wide, narrow, medium and new linear field of view. This GoPro is waterproof for up to ten metres without any housing and has a super view that can stretch a 4:3 aspect ratio to 16:9. It also has  built in Wi-Fi, Bluetooth, SD card with memory up to 64GB and a 1220mAh battery. There are a number of incredible features such as time lapse intervals, night mode, voice-control and much more.
In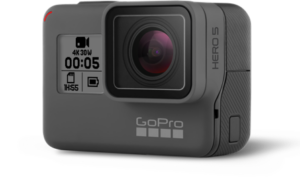 conclusion, you should definitely buy a GoPro! There are very few reasons why you should not. Remember that a piece of equipment is good but only to an extent. It is the user that makes it great.