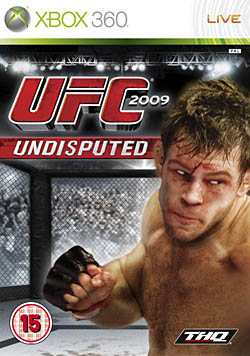 This competition is closed.
It might be you, if you win the UFC Undisputed 2009 game for Xbox console.
And in order to win, you need to take part in the bidorbuy competition. Simply tune in to Radio Midrand 93.8 fm. When you hear the bidorbuy ad, ending with that characteristic bidorbuy-bidorbuy- bidorbuuuuy jingle, prick up your ears. Listen carefully to the competition question and phone in with your reply. (You may browse bidorbuy in search for the correct answer.)
The draw will take place at the end of the week, on Friday the 9th of October. On top of the UFC 2009 Xbox console game, the winner will also walk away with a T-shirt and a cap.
In case you did not know, UFC stands for Ultimate Fighting Championship. This explosive and highly realistic fighting game features a mix of martial arts fighters. The UFC 2009 encompasses major fighting styles, such as boxing, kickboxing, muay thai, jiu-jitsu, judo and wrestling. All in all, this is your chance to get the answer to that eternal, crucial question: which fighting style is the greatest?
If you do not win the gaming prize this week, do not despair. The competition runs for four more weeks and there are other, just as desirable console games to be won.
In other words, you win throughout the month of October and beyond with bidorbuy, SterKinekor and Radio Midrand 93.8 fm.
For the record, the undisputed winner of the last week's competition – in which the prize was PlayStation 3 SuperCar Challenge game – was Jackie Niemand, a Radio Midrand listener from Randburg.
Congratulations to Jackie, and good luck to you in the forthcoming weeks!