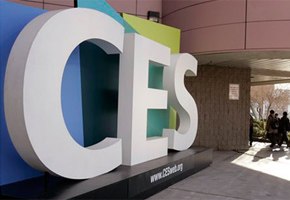 This year at the Consumer Electronics Show (CES), held in Lass Vegas from 10 to 13 January, ultrabooks are making a big splash. Ultrabooks are thin (about two centimetres thick), lightweight laptops that use flash-based storage and can run for longer than five hours on one battery charge.
The concept is not exactly new; it was introduced by Intel in the mid-2011, as a PC industry's answer to tablets. Companies like Samsung, and Lenovo, which have released some ultrabooks over the past year, came to CES 2012 with their second and third waves.
The ultrabooks challenge notwithstanding, tablets seem to be here to stay. They were big last year at CES, and they are big this year too. With everyone (still) trying to dethrone the iPad, a host of manufacturers came up with 2012 models that sport improvements, refinements and lower price tags. A new Asus tablet is set to sell for $250, and Acer's Iconia Tab A200 tablet should be available for $329.
According to some tech reports, it might be the TVs that steal the 2012 CES show. Sony presented a prototype 55-inch HDTV based on new display technology called Crystal LED. Samsung and LG Electronics are showing off 55-inch TV sets that use organic light-emitting diodes, or OLEDs.
LG managed to reduce the bezel of its new smart large-screen 3D TV to only one millimetre. They say this improves the 3D effect; and yes, the manufactures are still hanging onto the 3D, though the consumer response has been distinctly tepid up to now.
Sharp unveiled an 80-inch meeting room display, ultra-thin, ultra-light TVs you can hang practically anywhere you want (the hang-anywhere part is something to really look forward to).
On the smartphones arena, Intel's move into the market dominated by the British chipmaker ARM caused a major stir. The first "Intel inside" smartphones will be made by Lenovo and Motorola.
As for individual handsets that made a debut on CES, they are, among others, LG Spectrum, Motorola's Droid 4, Nokia's Lumia 900, HTC's Titan II, Samsung Galaxy Note, etc. The trend is towards bigger display, better built-in camera, sleeker design – and the continuation of efforts to top the iPhone.
Applications are big this year. Some say they are bigger than the devices themselves (after all, it's the apps that make the devices do cool things). Everything, from TVs to cameras and picture frames, is getting connected to the internet. And it's not only about your TV getting video content; it's about having easily finding and managing what you watch on TV, about buying the products you see on TV, send messages via TV…
So far (CES closes on 13 January), the majority of journalists covering the event have been somewhat disappointed. They say it's all about updates, without any revolutionary innovations. Some go as far as to predict the demise of the 45 years old event within the next three or four years. Their pessimism seems to be supported by Microsoft's decision not to attend CES in the future.
This year, the only worthwhile announcement the company made on CES was that the promised Kinect sensor for PCs and accompanying software will be released on 1 February in twelve countries.
Hence the feeling may reporters have: that some major players, though present at CES, are holding back their top announcements for a later date.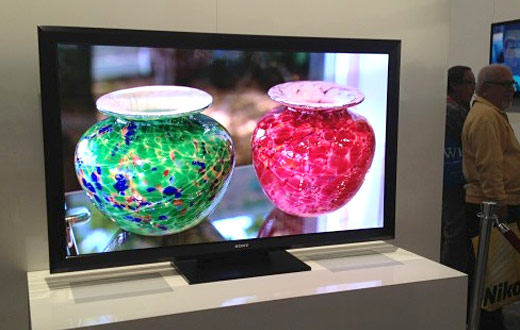 Sony's Crystal LED TV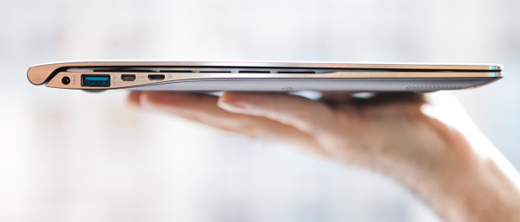 Samsung Series 9 ultrabook