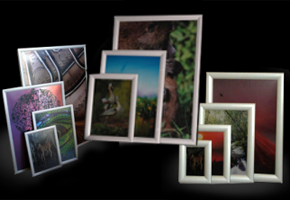 You've come back from your holiday and you are ready to transfer the photos from your digital camera onto your computer in order to prepare them for uploading to your Facebook profile or for printing… Then you break into a cold sweat: you realise that you've accidentally deleted most, or all of your masterpieces.
Days and days of unrecoverable memories lost forever!
Or are they?
First, we bring you the good news: there are a lot of free photo recovery tools on the internet. Now, for the bad news: most of them ask you for a fee only after you downloaded and installed them. The worst part is that they taunt you with the miniature previews of all your lost masterpieces!
That can result is some serious emotional anguish, plus megabytes and megabytes of wasted costly bandwidth.
Determined to settle for nothing less but a truly free (as in free of charge) photo resuscitation tool, we dug our heels in and doggedly roamed the internet. After two or three false starts, we found the one that worked perfectly for us, and we bring it to you so that you need not undergo similar hardships.
The tool is called TestDisk and PhotoRec. Download it, extract the zipped files, and then run photorec_win.exe. Don't be scared by the little DOS-like window that pops up. Just use your keyboard (arrow keys, enter button, an occasional letter) as per instruction, and you'll come right. The recovered photos will be saved, in all their beauty, in the same folder as the application.
If you have lots of really big photos that need to be recovered from your deleted, formatted or damaged memory card, the process can take several hours, but it's worth it.
Do note that not all photo recovery tools will work for everybody. So, just in case, here a couple more truly free ones that come highly recommended: Art Plus Digital Photo Recovery and Data Recovery.
We strongly recommend downloading one of them, for you never know when your finger will slip and accidentally delete images from the camera, or when your camera's memory card will decide to play up.
And – who knows! – in a short while you may make a (small) fortune selling your photo artwork on bidorbuy!