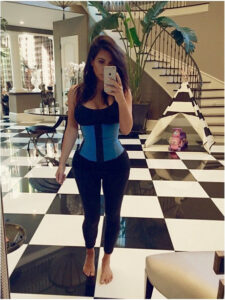 Thanks to the Jennifer Lopezs and Kim Kardashians of the world, some women strive to have an hourglass figure. Sport waist trainers are used by almost every famous Instagrammer as something that helps women lose weight and attain an hourglass figure. One such Instagrammer has even said it helped her get her body back in shape after having her first child.
Waist trainers have taken the (celebrity obsessed) world by storm. However, there are several questions to ask yourself before you put one on:
• Do they actually work?
• Are they healthy?
• Can they can help you get the figure you desire?
Those who are pro-waist trainers say that the best way to get results is to wear them while exercising. There are waist trainers made from latex and nylon that are purportedly designed for weight loss.They will make you sweat around the tummy area and even manufacturers do not recommend them for weight training or any other movement that involves bending in the waist, as the trainer is very restrictive.
That means that waist trainer is more suitable while doing cardio because, proponents say, it will help the wearer burn more fat at the targeted area (the waist) without compromising the movements too much, as cardio does not require a lot of movement from the abdominal area: while running or cycling, you are in an upward position and you are not necessarily bending over.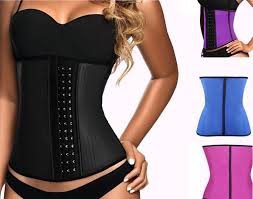 On the other hand, many health care professionals state that it is not healthy to use a waist trainer while exercising. It restricts your breathing and can in the long term cause your core muscles to weaken.
So, now that we have laid out a few facts for you, it's up to you to make the choice!