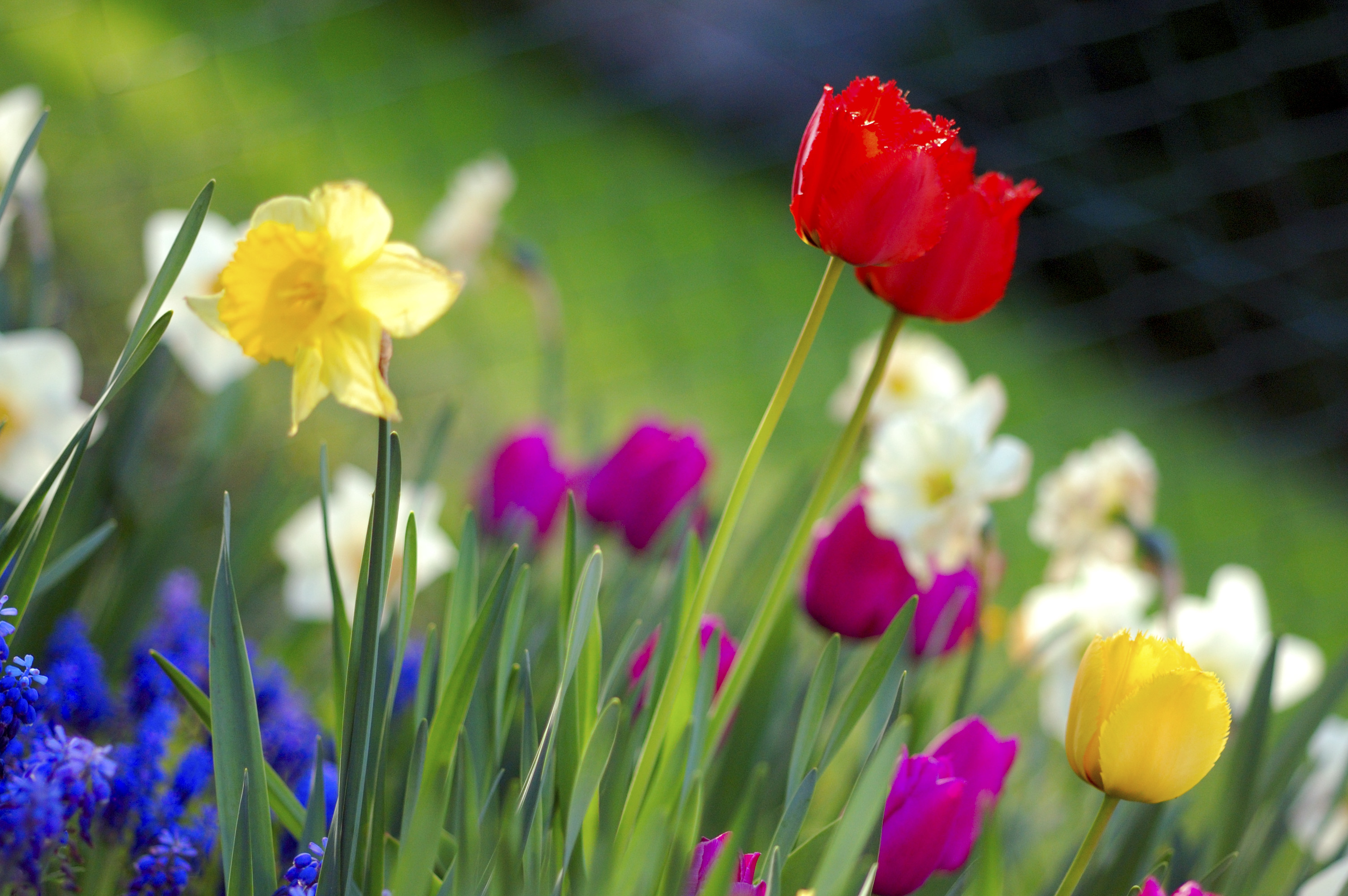 With spring bringing people together, with more braais by the swimming pool, there is nothing more unsightly than seeing a garden as brown and depressing as a cold winter's day. There are many different ways to get your garden spring ready and to make it more aesthetically pleasing.
To make your garden lusciously green and ready for the spring events to come, there are a few things you can do. One of the main things is to fertilize your lawn and flowerbeds. This may not be the best thing you can do for your nostrils as the smell is not pleasant. However, it will give your grass a new sense of well-being. Within a few days, you will see tiny little green leaves poking through the manure.
You should also fertilize your flower beds at the same time, and turn them while you are at it. This will ensure that your flower beds are filled with new nutrients for new and old plants. Turning your flowerbeds should be done at least once every season. (You don't want to overdo it, as this will get rid of the moisture in the soil).
The best thing you can do for the shrubs and trees in your garden is to prune them. Pruning should be done to get rid of parts of the plant that are dead, to reshape the plant, to maintain and improve the health of the plant, and improve the quality and quantity of flowers produced by the plant.
One of the most significant and welcoming signs of spring are the birds. Birds bring life and excitement to a garden. So it is important to have bir

d feeders and bird baths set up to encourage birds to visit your garden.
Finally, the most obvious way to make sure your garden is spring ready is to plant as many flowers as you can. Flowers make spring beautiful and add colour to an otherwise dull garden. They also add a beautiful and fresh aroma to the air, by adding a real feel of spring to the change of season. Pansies, daffodils, tulips, hyacinths, agapanthuses, peonies and roses are just a few of the flowers that you can plant to add a wonderful spring atmosphere to your garden.
Spring is one of the most exciting times of the year for you to spend time with loved ones outside in the spring sun. Make sure that your garden can be enjoyed as much as your company this spring.