The current Olympic Games have their fill of shake-ups, with yesterday's gold medallists being dethroned and the less favoured contestants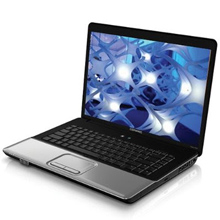 finishing at the top.
So does bidorbuy.
Take Computers and Networking.
This category has been ranked third for so long (two or three months) that we thought it was fated to remain at the bronze medal position for ever and ever. However, July brought a big upset, with Computers whizzing past not only the eternal runner-up (Jewellery and Watches), but also overtaking the traditional bidorbuy gold medallist, that venerable category of Coins and Notes.
And what are people buying in the computers category? As is to be expected, mostly tablets and laptops. Also

as per usual, desktop computers sales are sluggish, but – surprise! – the same cannot be said about the sale of desktop computer components. Does that mean that consumers prefer to build their own PC than to buy a ready-made one?
The out-and-out turmoil in the top three positions was followed by another bombshell: the rise and rise of Home & Living category. A sizeable chunk of sales in this section is generated by lounge suits and other furniture. If we were to add the antique furniture sales into the equation, it's conceivable that Home and Living could enter the race for the medals.
Here is the entire list of the top 10 on bidorbuy for the month of July 2012:
Note: this ranking list is based on the fees the respective categories generate.