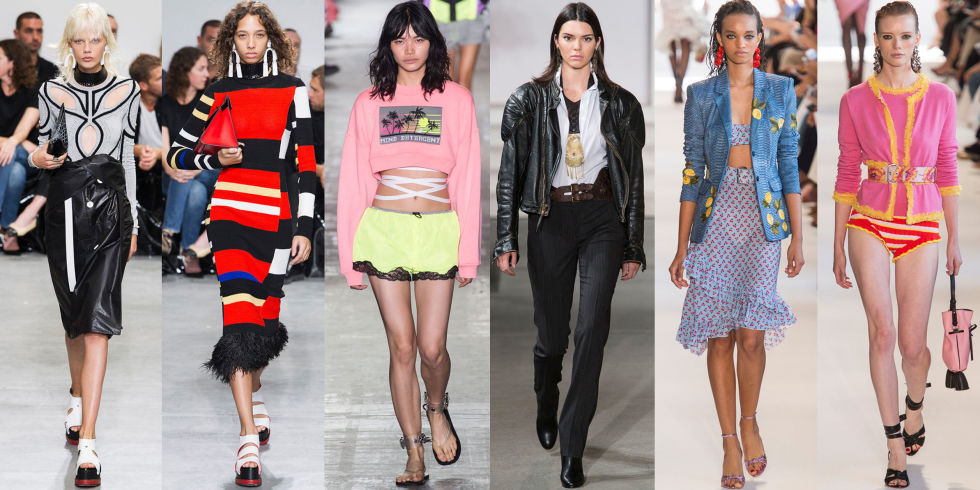 The top trends showcased at New York Fashion Week was definitely one to remember. Designers such as Tom Ford, Thakoon, Rebecca Minkoff, and Ralph Lauren experimented with a "see-now-buy-now" format while majority of the designers gave people a chance to preview their clothing designs six months prior to them appearing in stores.
Trends that dominated in 2016 such as the off the shoulder styles and hoodies are still trending this season 2017. One-shoulder pieces and skimpy bra tops with an athlete influence from sportswear brands: DKYNY, Lacoste and Alexander Wang reigned.
Here is a round-up of the top trends for spring 2017 showcased at the New York Fashion Week event held in February: We know which ones we're excited about, how about you?
Trend Guide Spring 2017
STRIPES
Textured, striped garments and sequin shirt dresses.
Colour Palette inspired by shades of the rainbow.
BRA TOPS
Not for women blessed with a cleavage but women with an athlete silhouette and ample confidence can take full advantage of this trend. Lingerie styled bra tops paired with evening skirts, slinky suits and cropped jeans were showcased by designers: Alexander Wang, Oscar de la Renta and Tory Burch.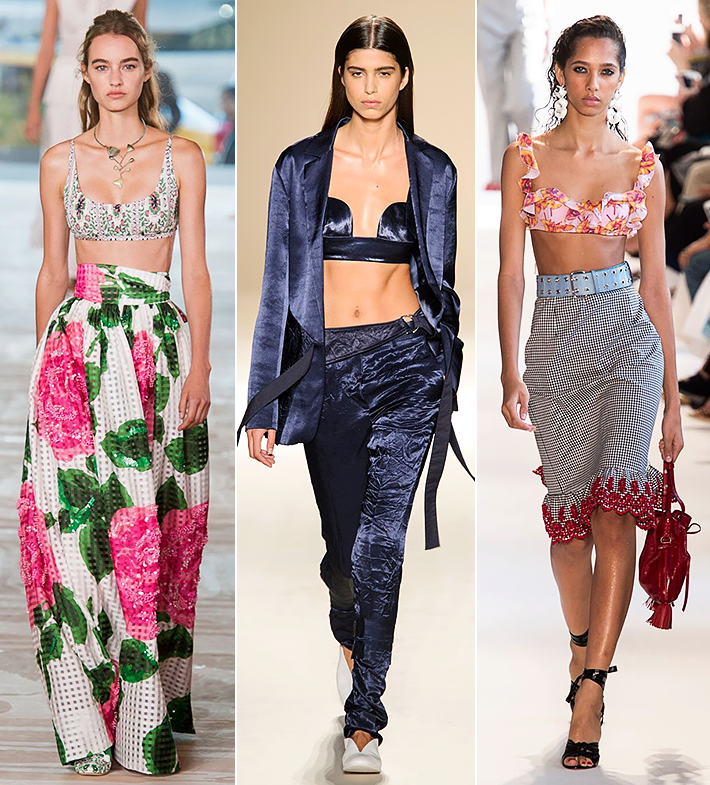 WHIMSICAL FLORAL
This season's floral bloomed on tiered skirts, voluminous sleeves and ruffled jumpsuits.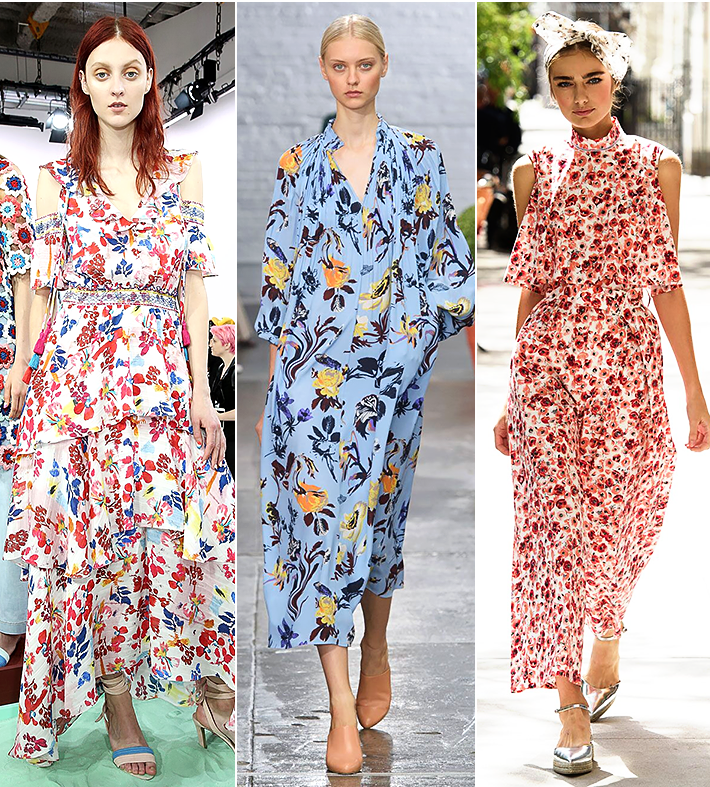 FIFTY SHADES OF BLUE
Stunning hues of blue were seen on ankle and knee-grazing skirts and dresses.

OXFORDS
The striped button-down has been given a make-over. Shoulders are bare and the silhouette has been super-sized. A corporate look with an edge.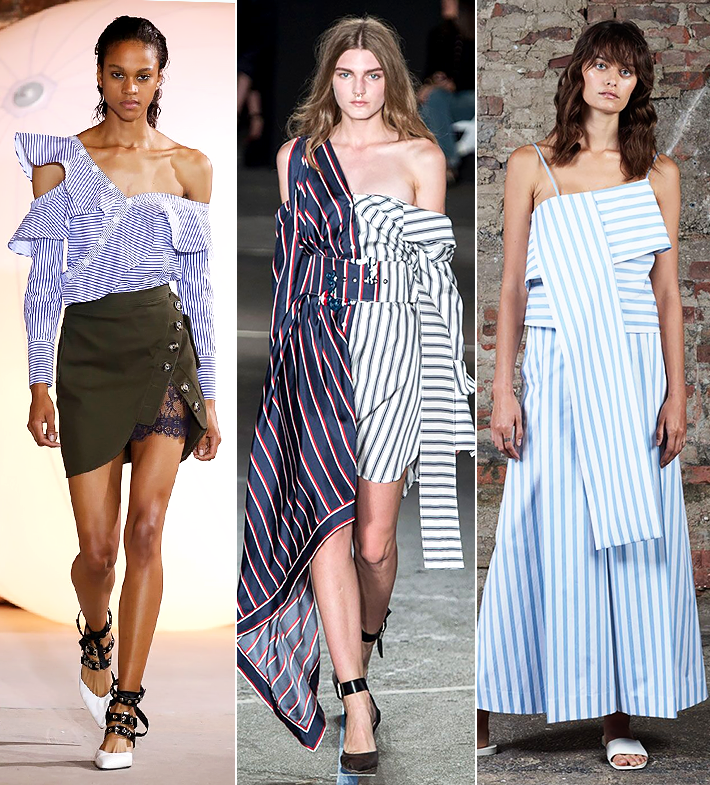 ROCK ON
Rock mixed with a glam tropical vibe.