Premier League and the Cups
This is crunch time for Cup contenders and the halfway point in the Premier League title race.
Read on to see whether you agree with our predictions!
The busy festive period is behind us and that means we move into cup season. The EFL (League Cup) is reaching its penultimate phase with Hull City, Liverpool, Southampton and Manchester United the four remaining teams. I'd put my money on a Liverpool vs Man United final, but these knockout games often throw up some shocks.
In contrast, the FA Cup (Football Association Challenge Cup) has just concluded its 3rd round, and with no major upsets taking place the big names in Premier League football progress to the next round.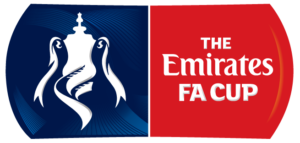 Looking at the Premier League, it's been an interesting few months with Chelsea leading the pack after a record equaling 13 league wins in a row. Liverpool lie in second spot, five points off the top. Two points below them sit Tottenham. The top four is rounded off by Manchester City who have managed to force through a couple of vital wins.
The run by Chelsea saw them dismiss current Premier League champions Leicester City 3-0, then go on to smash Man United 4-0 and Everton 5-0. However, the next few weeks are critical if they wish to remain on top as they must face Leicester, Liverpool and Arsenal by the beginning of February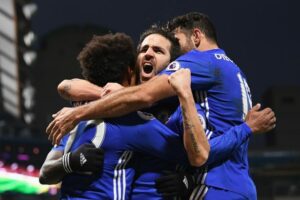 Second place Liverpool have an easier run with the biggest challenge coming in an away day at Man United. Nine points separate Man United in 6th from Everton in 7th, who in turn lead ten teams separated by just ten points. Leicester are in no man's land and the bottom three consist of Sunderland, Swansea and Hull City.
My prediction from the beginning of the season could still happen, but it would require a change in fortune for Pep Guardiola and his City men. They have struggled to find their early season momentum,and with midweek European games approaching it may be difficult to recover it.
My prediction for the top four (August 2016):
Manchester City
Liverpool
Chelsea
Arsenal
My bottom three prediction seems a little off with Burnley and Middlesbrough both on course to reach the "magic" 40 point total, which more often than not guarantees Premier League survival. However, Sunderland have struggled and have relied heavily on talisman Jermaine Defoe as the only source of points. It's risky business having only one man providing, because an injury to him or worse – a transfer – could prove detrimental to the club.
My prediction for the bottom three (August 2016):
18. Middlesbrough
19. Burnley
20. Sunderland
It is also worth checking out what's happening with the transfer window with a number of key players seemingly unsettled at their current clubs. Players such as Dimitri Payet (West Ham United) and Alexis Sanchez (Arsenal) have publically displayed dissatisfaction with their clubs and could be on the move by the end of the transfer window.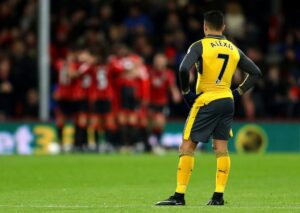 A relatively new threat to European football clubs is the incredible amount of money coming from the Chinese football clubs. For instance, a recent offer of £260 million came in for Real Madrid star Cristiano Ronaldo, that is R4,284,197,846.50! If anything, the big money offers from China will weed out the players who have passion from the players who just want to increase their bank balance.
With another half of the season to go, it's anyone's guess as to what will happen and that is what makes watching the Premier League so interesting. We also have some mouth-watering European football on the horizon, so keep an eye out for my next piece covering the world's most prestigious club competition – the UEFA Champions League!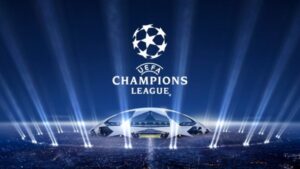 Make sure you're up to date with your favourite club's latest apparel. With over 750 items of the latest football apparel, you are bound to find something from your favourite club's selection. Explore our range of items related to Arsenal, Chelsea, Everton, Leicester City, Liverpool, Manchester City, Manchester United and West Ham United and many more.