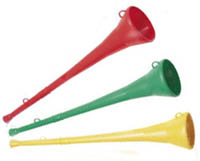 Brilliant! Great! Excellent! Fantastic!
These are the attributes that the buyers who won tickets for bidorbuy top sellers event use to describe the evening of 5 June at the Cresta Barnyard Theatre. And they are not exaggerating. It was indeed fabulous.
Top sellers event is held once a year as an occasion when bidorbuy honours its best sellers people who give substance (items to sell) to this trading platform. This year, over two hundred invited sellers attended the gala, plus tens of bidorbuyers who won the extra tickets on auction.
In the first part of the evening the bidorbuy Managing Director Andy Higgins gave a short presentation about the growth of bidorbuy so far and announced several important novelties being developed (keep an eye on this blog to find out more). An impromptu little quiz was organized on the spot and the guests who gave correct answers to some all-important questions (when was bidorbuy established; how many items are listed for sale on the site; etc.) received a copy of the book Your Guide to Buying and Selling on bidorbuy.
The highlight of the evening was the announcement of the three absolutely topmost sellers on bidorbuy during the year 2009. Here there are:
Ewaan Galleries (first place)
Jewellery Mall (second place)
DanKing (third place)
During the second part of the gala everybody got energised by the high-energy musical Diamonds & Dust. The wonderful cast took the audience on a musical journey through South Africa, from the 40s to the 90s.
At the very end of the evening, everyone received a vuvuzela as a gift. Not a moment too soon, as it transpired, for some members of the audience (you know who you are!) promptly started blowing them. Is not the whole purpose of vuvuzelas to confuse the (sporting) adversary? In that name, we suggest refraining from annoying your family members and neighbours; instead, save your breath to support Bafana Bafana in the FIFA 2010 games with the fearsome noise of your vuvuzela.