Seller: Rose Collection
Name: Aadelah Sakoor
August is a month to celebrate and empower women. We thought there is no better way to celebrate this than by telling you the story of one of our inspiring women sellers on bidorbuy. We decided to ask Aadelah, Rose Collection on bidorbuy, for the secrets of her success and the backstory of how one woman created this successful business. Below are the answers to the questions we asked Rose Collection.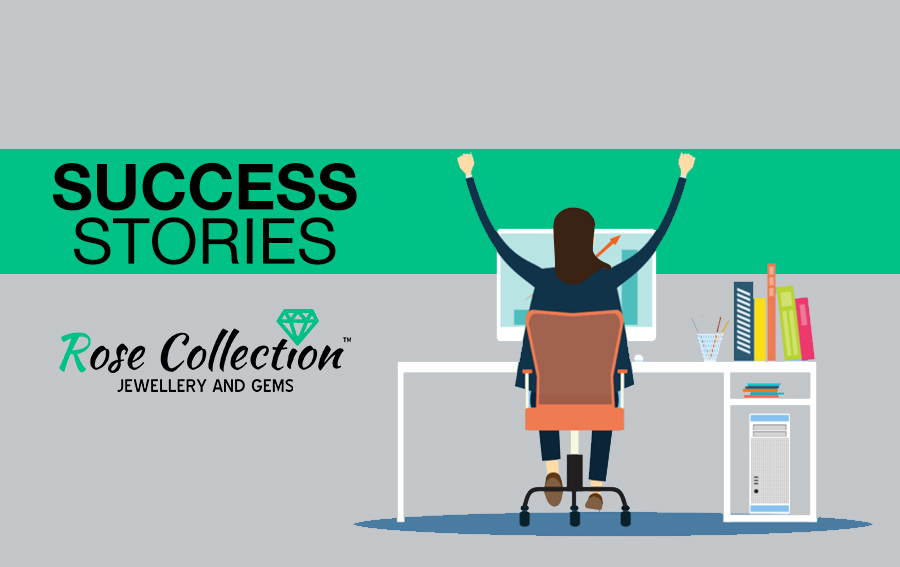 1. What do you sell on bidorbuy?
Jewellery, diamonds, gemstones, clothing and designer shoes. Home items including tools, a range of unique modern and classy novelty products, as well as popular items that are in high demand. We offer jewellery resizing options as well as evaluation certificates and diamond grading.
2. Is selling on bidorbuy your business or your hobby?
A bit of both. The bidorbuy website has a way of becoming a part of your daily routine and life; you feel really lost without being on the site. Taking a break is a definite no-no as there is always something new for you to look forward to on the website, from listing new products to viewing the latest trends and a whole lot more. You don't want to miss out on anything and need to keep up with the ever-changing demand of products to always be successful. You are learning new things continuously and experiencing different customers, each with their own taste… needless to say, you require patience when dealing with difficult clients. Always being ready to assist them is the key to having successful buyer-seller relationships.
3. When did you start selling on bidorbuy and why?
I came across bidorbuy at the age of 16, almost 11 years ago. I honestly couldn't wait to try it out. I started using the site in 2013 after learning a lot about how to use the website and how it operates. I started with selling books and phone covers, moved to jewellery and shoes, then gemstones, diamonds, and homeware… to now finally settle with mainly jewellery and gems. It takes a while to find the correct range of products that are just meant for you to sell and are suitable for your target market. Bidorbuy was quite convenient. I was a young lady and was quite pressurised to empower myself with my own successful business and independence.
4. What has your bidorbuy experience taught you?
I've honestly learnt a lot from bidorbuy: patience and customer service skills, latest product trends and their retail pricing, demand and supply of products, marketing of products and online sales and records. People really get ripped off by purchasing in malls as the mall overheads and markups are extremely exorbitant.
The very same products are often available online at much cheaper rates. You can get the best quantity for much less online.
With its online trading platform, bidorbuy really helps to build our country's economy by offering an affordable channel for selling to many and opening a range of business opportunities, as well as by helping many companies and individuals build their brands, business, name, trademark or company. The opportunities are endless for sellers, while buyers are in a position to get real bargains on the site as well.
5. Please compare bidorbuy then and now: what has changed and what has remained the same?
Product demands have changed. The market for jewellery, gems and diamonds has grown, but the growth brought some downsides too. Certain jewellery categories items are now becoming quite populated on the site, with many sellers offering the same items, which results in a high supply and low demand. However, such is the nature of a business!
New developments have occurred with regards to the bidorbuy system. It is faster and more efficient, notably with payment processing. There are also more convenient and safe shipping options. The bidorbuy website design and marketing has grown and evolved immensely. There are more dedicated online users. The site is also more user friendly, with an online help desk for faster assistance with queries and guidance for people learning to still get acquainted with the site. The bidorbuy website service is much more efficiently run, with faster response times regarding assisting unhappy clients, money back guarantees, service plans. Bidorbuy has grown into a much more reliable platform to source products and it's now safer for all users.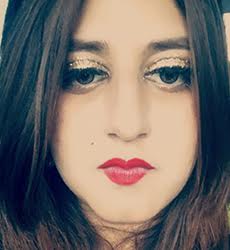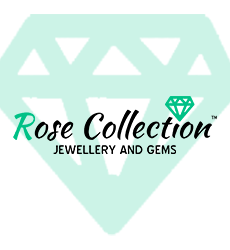 6. What is the biggest lesson you have learnt selling online?
Good customer service, good after-sales assistance and good quality products are all of utmost importance. Clients look forward to after sales support and good customer service.
Also important is to moving with the ever-changing demand for products. You need to have a range of products for your business to be successful, not necessarily only one line. Quality is what really sells rather than quantity. Building a name does take time and cannot be done overnight.
7. How do you promote your products?
Via bidorbuy advertising: they offer a range of selling options that includes having a store on their platform to various enhancement options that help to sell the products much faster.
8. How important is it for sellers to know the products they are selling?
This is crucial as clients always have questions about the item they are purchasing, such as product uses, usage duration, cleaning and maintenance of the item, returns and warranty policies. Clients need assurance and guidance from their seller, as well as after-sales assistance.
9. What sets your company or products apart from the rest?
The bidorbuy verified green tick next to our name gives buyers peace of mind, so they can purchase knowing they are covered by the bidorbuy Buyer Protection Programme. Good quality products and excellent communication skills, good customer service and after-sales services. Should there be an issue or problem, we keep our clients updated. We try our best to be in contact with clients. No client would purchase from a seller who cannot provide feedback to them or who cannot communicate efficiently or on time. It is crucial to build their trust. New clients who are not familiar with the procedure of online sales especially need assurance. The word spreads, and you as an online seller can either be promoted from buyer to buyer, or disgraced from buyer to potential buyer – the choice is yours.
10. Do you have any advice to buyers who want to purchase jewellery online?
Rather make your first purchase from sellers with a green tick next to their selling name. This green tick indicates that they are verified by bidorbuy's Buyer Protection Programme, which offers peace of mind and your money back guaranteed. Read the advert description thoroughly and see the shipping options offered by the seller. Ask questions before purchasing, as many as you like, until you are fully satisfied. Read the payment and shipping terms and conditions as well as return policies. Try to have your ring size measured in order to avoid ordering the wrong size. If you are unsure of the size, or if a different size is required, ask before purchasing. Do your research to see what the item retails for in order to obtain online bargains. And, naturally, the best advice I can give to people who want to buy jewellery online is: purchase from us, because Rose Collection has a large range of quality items at ridiculously reasonable prices!
We wish Rose Collection many more years of success on bidorbuy and wish all our women readers a wonderful and empowering women's month!