Like the perfect soul mate, indoor succulents tick all the boxes. Which boxes you might ask? Well, a whole bunch. They are easy to maintain, they are resilient, they bring nature to your home and, best of all, they look beautiful!

Before we dig in and explore the various planting options, let's discuss some general tips on how to plant succulents in a particular vessel.

Place a five centimetres deep layer of pebbles at the bottom of your planting container; this is an important step you shouldn't miss because succulents like drainage and won't survive with wet roots.
Add a layer of cactus potting mix over the gravel. Be sure to get cactus potting mix specifically as it retains little moisture, which is just what succulents love.
Now comes the fun part – planting! Start with the largest succulent and add as you go along and as you see fit, setting the roots in the soil securely. Tip! Wear gloves if you are working with succulents that have sharp edges, thorns or prickly bits. Make sure the roots are completely covered in soil.
It's time to water your newly planted succulents, but be sure not to over water.
Ready to get creative? Now that you know how to plant your succulents, consider some of these planting ideas before starting your new DIY project.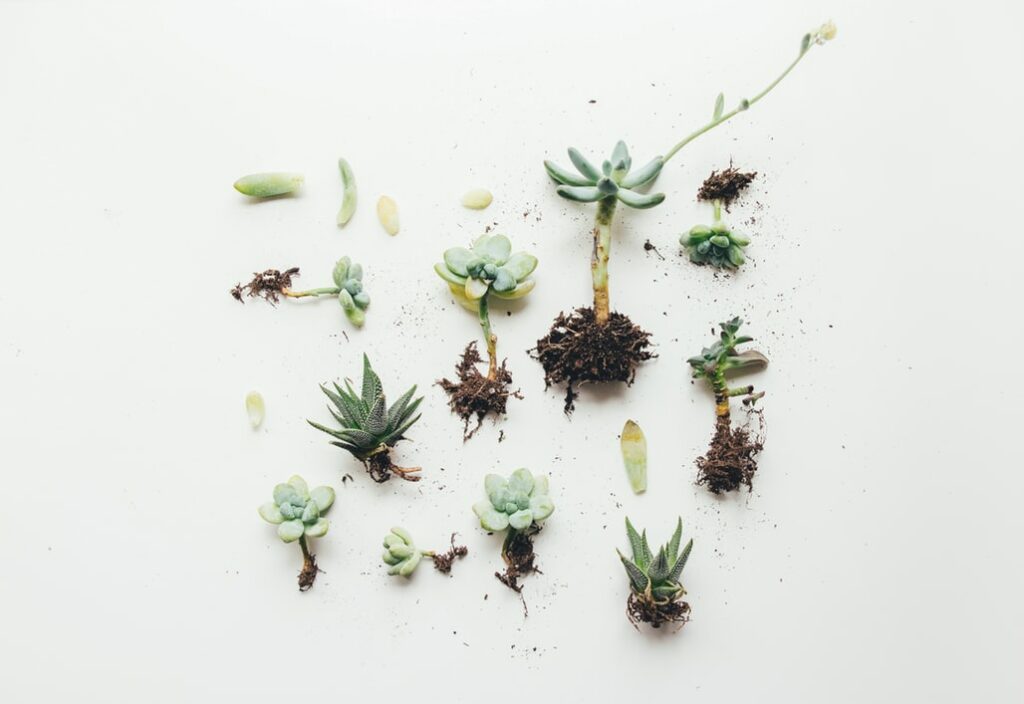 Tell a story with bookends

Reuse two identical cylindrical glass holders as your planters, making sure the size is suitable for holding a row of books together. This is not only useful, it is beautiful to look at too. There is no easier way to add a pop of greenery to your book collection.

From a jar to a pot in flash

Do you have old jam jars or console jars lying around? This is the perfect time to put them to good use. Depending on the look you are going for, you can leave them clear so that the pebbles, sand and plants are part of the overall look, or you can paint the console jars in the colour of your choice. Apply two coats of paint and you're good to go.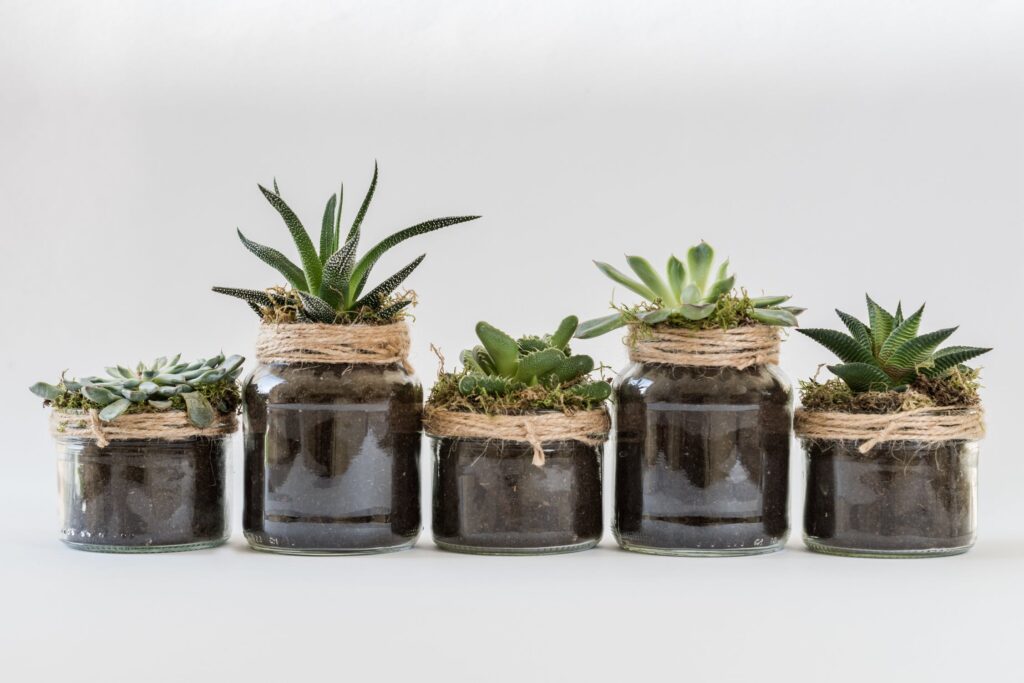 Suitcase, tool box or both

This is quite a unique option and also depends on the style of your indoor decor, but if you have a vintage suitcase or an old tool box you are thinking of throwing out, now is the time to DIY. Tool boxes allow you to create a unique look because they have layers. However, succulents of a different height will look great planted in a single-layered suitcase.

Modern and sophisticated terrariums

Terrariums are all the rage at the moment because they create a very stylish and modern feel in your home. The key to a beautiful terrarium is the vessel you decide to use. We have a blog dedicated to the topic of terrariums soley, read more about it here.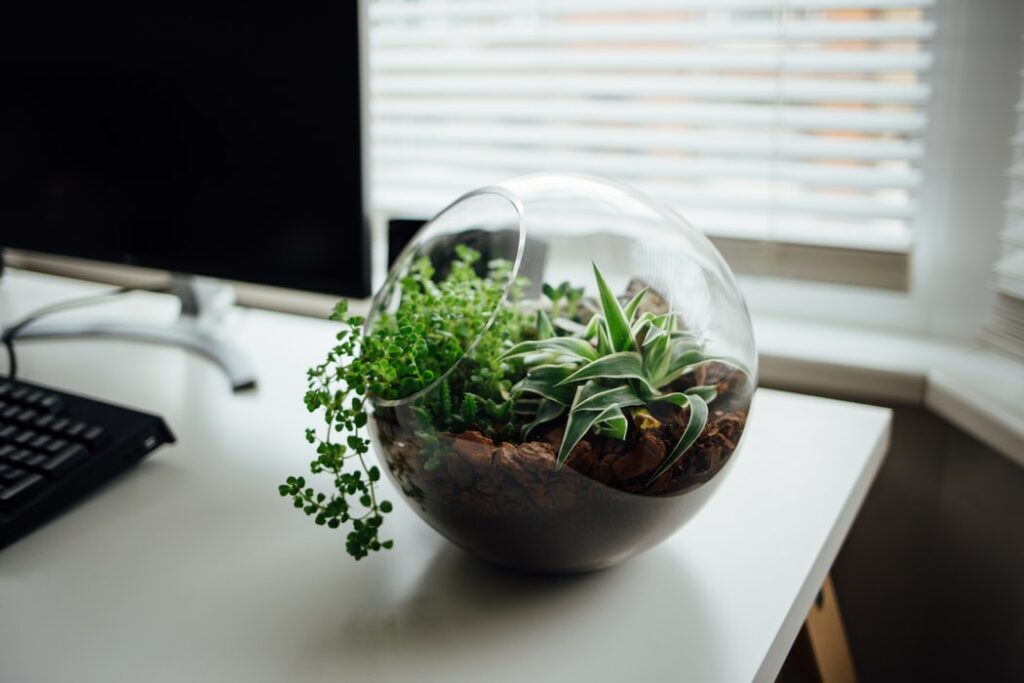 Care for a cuppa tea?

Use unique and beautiful tea cups or tea pots as your planting vessel. This adds interest and is also a great way to reuse the items that are languishing at the back of a kitchen cupboard. If you love the idea but don't have tea cups or pots at home, a thrift store or secondhand store is your best bet. But it doesn't end there! You can also use tea tins to plant your succulents; didn't think of that one, did you?

Hanging succulents

There are a few options here, but we will only mention two. You can use glass vessels that are made for hanging or you can make your own. Simply attach some string to a sturdy metal tray, plant your succulents, and hang it up. Just be sure to use a tray that is deep enough to accommodate pebbles and soil.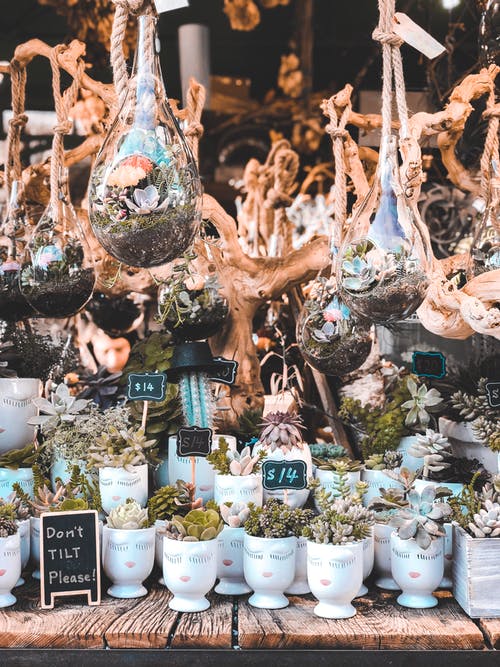 Now that you are equipped with knowledge and creative ideas, get all your gardening supplies on bidorbuy and start your new DIY project. We would love to see your beautiful creations, feel free to share them with us on our social media platforms. Happy gardening!