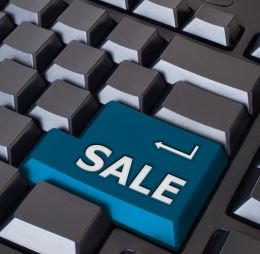 On the occasion of our 16th birthday, we asked several bidorbuy sellers to tell us about their experience on the site.
Many bidorbuy sellers started out small, but have been able to grow their business thanks to the large number of buyers who visit bidorbuy every day. Our platform enabled them create and maintain a permanent online presence, to expand their reach far and near, and to attract a huge customer following, with minimum of investment.
Kobie Venter, who has been selling coins on bidorbuy since 2005 under the user name KobieVenter, is a man of few words. All he had to say to us (apart for the customary "happy birthday") was: "no complaints".
Another seller in the coin category, Pierre Henri Nortje, or Pierre_Henri, was more loquacious: "My bidorbuy career as a professional coin and collectables dealer dates from 2009, but I think that the first item I sold on bidorbuy was a Boer War button, way back in 2001 or 2002. It went for R1. I contacted the buyer and told him not to bother with payment. I sent him the button for free and he rated me with a positive. That was more than enough payment for me!"
Pierre notes that bidorbuy of today is light years away from the early days, when most categories had no sub-categories and when there were no enhancements: "Basically, everything was jumbled together, in the opening date order. In the meantime, the site has improved tremendously, for both buyers and sellers. As a professional dealer, I have browsed many local and international e-commerce sites and can truly say that bidorbuy stands head and shoulders above the rest. There is just no comparison."
We totally agree, Pierre_Henri!
As one would expect, TheNotebookCompany sells computers. Christopher Riley, the CEO, says that being on bidorbuy is "the best way for us to change stock into cash and to get new clients in the process. The reach that bidorbuy has on the internet is that good! It would cost millions for us to achieve the same!"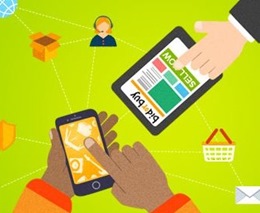 Diamond Merchants is a well-known name in the bidorbuy jewellery and watches section. Thameez Ibrahim says that the company was established in 2007 with a relatively modest ambition: to be purely an online diamond trading entity. However, due to the demand generated on bidorbuy, the company opened a "real" store in 2007 and by 2011 moved into larger premises complete with a state of the art manufacturing division.
"Our products are now manufactured locally, which enables us to withstand the weakening of the rand without sacrificing our net margins. We were also in a position to employ seven additional staff. And all that started with a simple idea of listing our items on bidorbuy, says Thameez and adds: "Entrepreneurs should not be limited to physical store presence. A combination of a brick-and-mortar store and an online store is the best for maximum growth."
Seller glfurn is adamant that BoB stands for Best of the Best. Graham Large, the man behind the user name, says: "Of all the internet trading platforms, I have found BoB to be the safest, most professional and easiest way of selling and purchasing goods on the web. When dealing with BoB staff, I have found them to be friendly and very helpful and professional."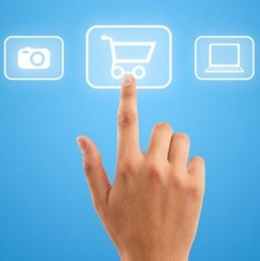 "Having been both a buyer and seller on bidorbuy for the past six years, I can assert that it's an absolute pleasure to be a part of such an awesome platform and the 'behind the scenes' team that is full of passion, friendliness and professionalism", says Paula Bornman of Fashion Police and adds: "bidorbuy has made it possible for me to start my own small business from scratch and, most importantly, enabled me to do what I love!  Since 2010 I've had the pleasure of sharing my stunning bargains with customers across South Africa through BoB. I am most certainly looking forward to growing with bidorbuy and meeting many more new-comers".
Scott Duncan of lastchancebooks says that trading on bidorbuy has put his business out to the South African public and the world: "You have assisted me in establishing my business on a global scale and saved another bookshop in South Africa from closing its doors due to ever increasing rentals. I love selling books and making new friends who enjoy books. It is always a compliment to get positive feedback when a customer receives their purchase."
Rochelle Bennett of rochellestips is especially happy with the ease with which she can sell her products on bidorbuy: "I list the goods, and bidorbuy sees to the rest. I sell on bidorbuy because they are the largest and most popular online store in South Africa.  The chances of selling my products on bidorbuy is much higher than any other website", says Rochelle.
And Glen Fine of Ontheline finds that working with such an established brand (as bidorbuy) is simply fantastic: "The site has been a great place to assist us in clearing our stock at lower prices. It goes without saying that we truly look forward to maintaining an excellent working relationship."
We at bidorbuy HQ also look forward to many more happy years with our splendid sellers and wonderful buyers!