Put a spring in your step with these classic Spring cocktails
After a long dry lockdown, Spring is finally here, and we've added everything you need for the perfect spring cocktail to bidorbuy. When you've a thirst for a cool, refreshing sundowner or a classic cocktail to help you wind down after a long day working from home, check out our spirit and mixer selection.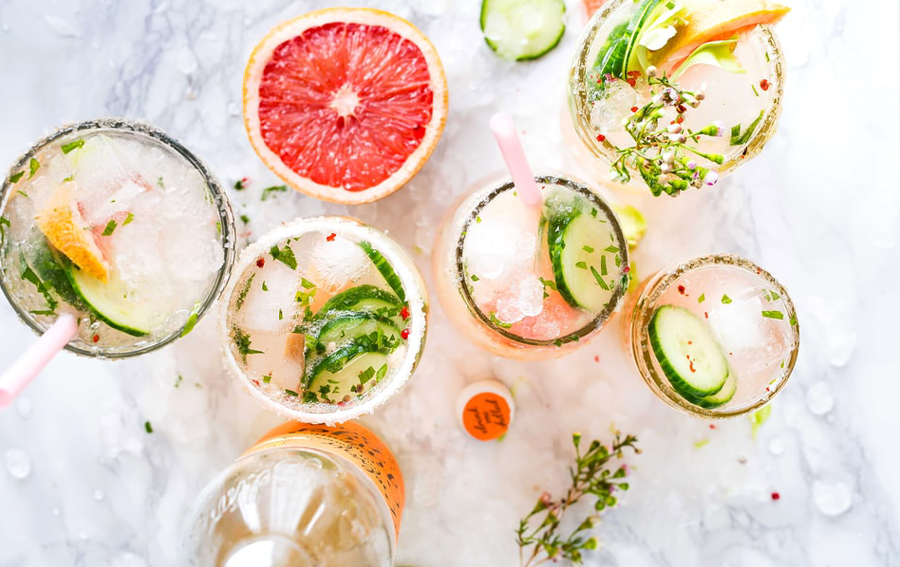 You'll find everything bar the ice and the slice, so get ready to shake, stir, twizzle and pour with our guide to some of the all-time classic Spring cocktails.
Pimm's Cup
This spirit doesn't have a number 1 on the label for nothing – it's the essential summer drink, forever associated with strawberries and cream. This is a drink that smells like a freshly mown lawn and sounds like the thwack of a tennis ball being hit across the net. Perfect for serving (see what we did there?) on your lawn on a sunny afternoon.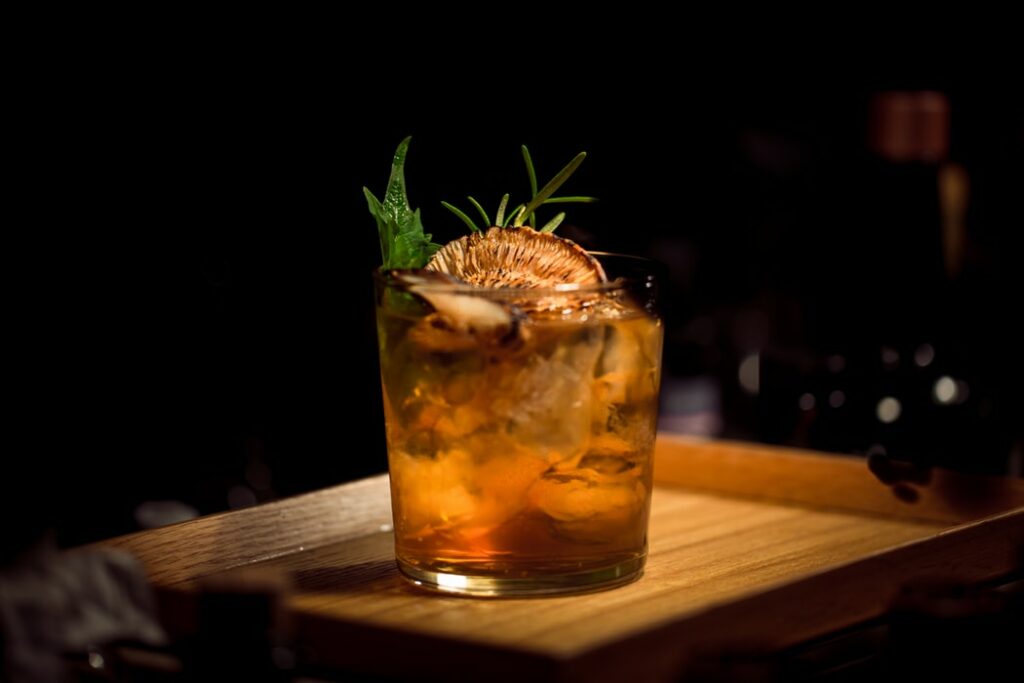 The best part about Pimm's is you can sip your way – the classic recipe calls for Pimm's and lemonade (or ginger ale), 1 part to 3. What happens next is up to you – it's all about the garnish. Slice and dice lemon, apple, cucumber and fresh mint leaves to create a garden in a glass, and make the most of the return to warmer weather.
Mojito
Another all-time classic, this could just be the most refreshing drink ever. Which is hardly a surprise, given that it hails from the Caribbean where people are renowned for being pretty chilled. It would be a rum deal if you let Spring slip by without making at least one pitcher of this Cuban cooler – a jug of nice cold ice-cold mojito will ensure that all your guests are "Havana" great time.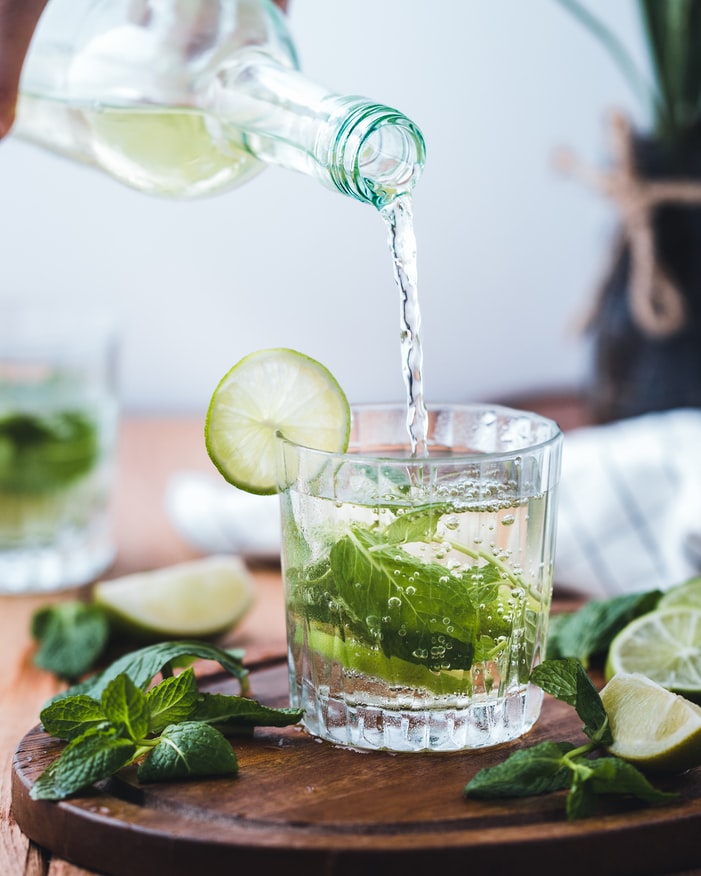 There are plenty of variations on the standard mojito recipe, but the original is still the best. You'll need lime wedges, fresh mint leaves, sugar, soda water and your favourite white rum. Muddle the mint, lime wedges and sugar together to release the Spring flavours, plus plenty of ice. Add a shot or two of rum, then top up your glass with soda water, with another lime wedge as garnish. Salud!
Luxury Mimosa
This classic Spring cocktail looks like sunshine in a glass and is guaranteed to raise your spirits. Whether you're celebrating a special occasion or just the fact that it's Friday afternoon, this is the perfect party-starter.
It's also deliciously easy to make – add some bubbles (South African of course!) to a champagne flute, then top it up with chilled orange juice. For a touch of class, add a splash of Grand Marnier orange liqueur for extra citrus bite, and garnish with star anise. If you're having friends around, make sure you prepare for everyone to have more than one – these mimosas are very easy to drink! You might also want to stock up on Uber vouchers to help them get home safely.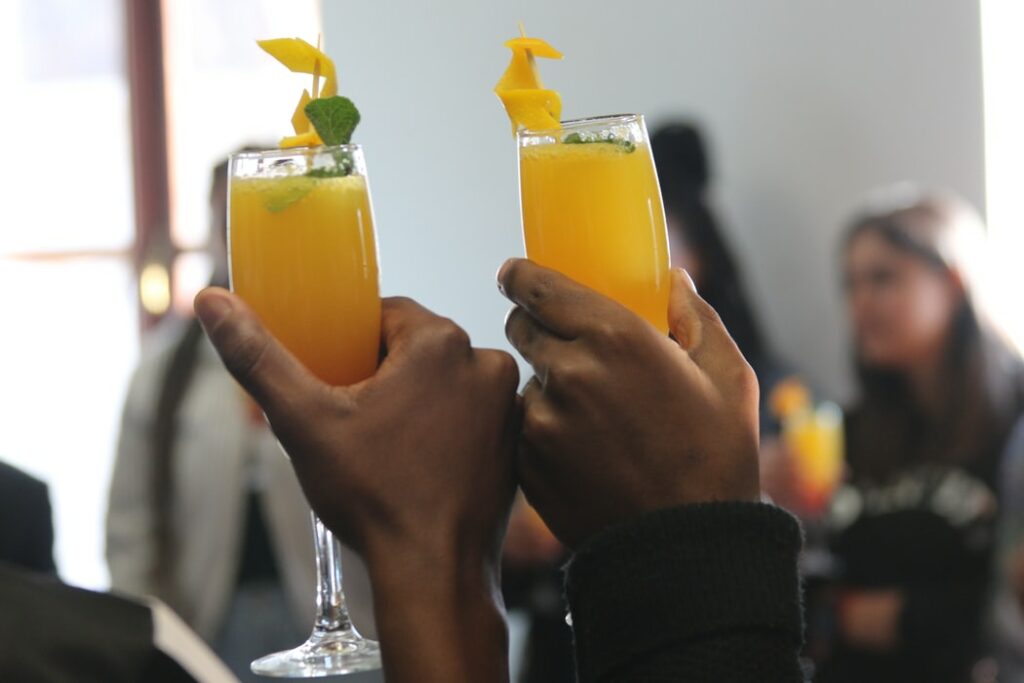 Think of popping the cork on your MCC as being like firing the starting pistol for another great South African summer! For more spring cocktail essentials, click here.