Lately I've been searching for a way to find my own path through spiritual enlightenment and create my own space where I can unwind and relax.
Sometimes finding inner peace can be a battle. By redesigning your living space to reflect who you want to be and making it more Zen, you can instantly declutter your mind and bring the peace within. Make your home the perfect place to centre and balance yourself.
Here are a few tips to succeed in making your home a place where you can enlighten your own spiritual experiences.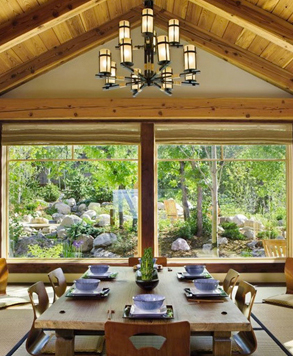 Bring nature back into your home. Maximise the effect of taking a hike through the hills by bringing a variety of different potted plants indoors. It makes the room look more airy and open.
Create a mood by using lights. Use warmer lights to create a space of warmth. Highlight art pieces or use overhead lights to create that feeling.
Go back to basic. Lower your living space by using a veriety of pillows and simple shapes to make it clean and sleek.
Use your living room to create a spot for relaxing. Instead of a couch, invest in a chaise that can double-up as extra seating for guests and give you that place where you can meditate and think.
By following these steps you will definitely feel at peace when you go back to your humble abode.
We are shaped by our thoughts; we become what we think. When the mind is pure, joy follows like a shadow that never leaves.
Buddha