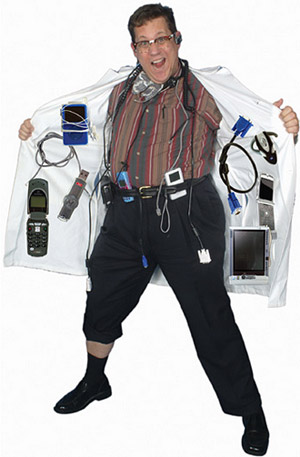 Have you ever bought a cool-looking gadget just because it was… well, cool looking, and then wrecked your brains trying to figure to what use to put it, without succeeding?
Don't beat yourself up. It has happened to all of us. It's not an easy task, picking a gadget that's not only cool and affordable, but also efficient and useful.
To help you make an informed gadget-buying decision, we bring to you some of the lesser-known useful gadgets you can find on bidorbuy:
Solar battery chargers, because they make us (look) environmentally friendly and because there's plenty of sunshine in South Africa. (But there's not always electricity.)
Fitness trackers, because some of us (like yours truly) tend to think we've run / walked / exercised more than we actually did.
Meat thermometers, because it's so difficult to cook that cut just right.
Universal remote controls, because… well, if anything is obvious, this one is. No one wants a collection of remotes on one's coffee table. One is enough!
Key finders, because if you do not lose your key, your family member will do it for you.
Parking distance controllers, because an object sometimes simply pops up behind your car when you least expect it.
Mobile printers, because… personally, I can not think of a situation that calls for a mobile printer. But then I read somewhere that Lady Gaga had something to do with some mobile printer, and I was sold on the idea! Seriously now, you'll need this one if you do a lot of field work that involves printing invoices or receipts. As for those who absolutely have to print a photo the instant they take it, they can get a mobile photo printer (and this is, by the way, where Lady Gaga comes in; several years ago, she was the face for a Polaroid portable instant printer).
Do you have a favourite gadget? Tell us about it on Twitter with the #bidorbuyGadgets hashtag, and remember to follow @bidorbuy_co_za!