With special emphasis on how to dress for winter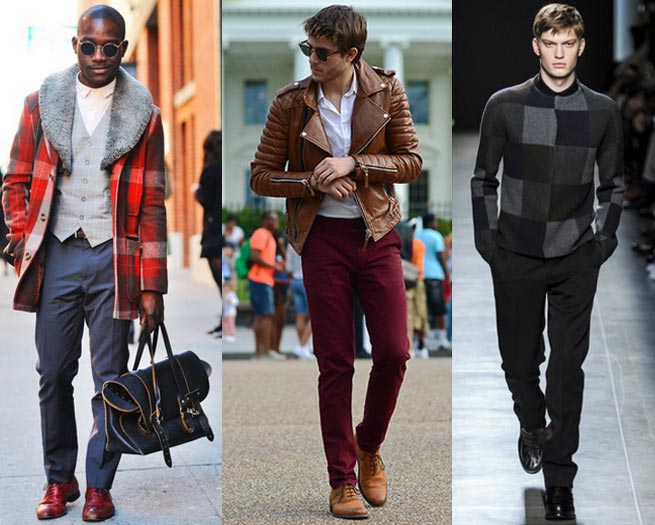 Believe it or not, there are men who dress in the first-thing-that-falls out-of-the-wardrobe style. It is for their benefit that I bring you these five style rules. I am placing emphasis on winter, because we are entering the cold season, and because it is notoriously difficult (for men) to dress well in winter.
Rule 1: The top winter fashion challenge is to keep warm without looking like you've gained weight. No matter how low the temperature falls, a fashionable man must avoid projecting the image of a shapeless heap. You can achieve this by avoiding puffy and bulky garments and going for layers instead: thermal tees, cashmere hoodies, blazers and tailored topcoats are all good choices.
Rule 2: Vests are a good winter garment for men. Just make sure to match well. Heavier sweaters go with sturdy vests, while finer knits fare better with lightweight vests. In South Africa, with its relatively mild winter, a waistcoat could suffice.
Rule 3: Absolutely no cutesy pictures and slogans on the woollens and the tees!
Rule 4: As for the trousers, jeans seem like an easy choice. However, it is actually very difficult to choose the right style. According to one stylist, a good pair of jeans must meet these criteria: medium-rise waist; straight leg, slim but not skinny; raw, indigo denim; no in-your-face branding, no fancy stitching, no rips, and no diamantes.
I agree! I also recommend giving jeans a pass from time to time and showing off other kinds of pants, like smart, cleverly coloured trousers, as well as tweed and corduroy trousers.
Rule 5: This one is still about the trousers, but it is so important that it deserves to be formulated as a separate rule. Here it is:
Whichever kind of trousers you choose, make sure that the cuffs rest gently on the top of your shoes, creating one discreet crease. Multiple horizontal wrinkles are unacceptable. So is flashing your ankles.
In winter, complete your look with a good pair of leather shoes or boots and accessories like gloves and scarves. The result: you'll be warm, plus easy on the eye.