An electric bicycle? Does such a thing exist? I mean, if it has a motor and it's on two wheels then it's a motorbike, right? Wrong! Electric bicycles aka e-bikes do exist; they have been around since 1897.
To clarify the difference between motorbikes and e-bikes: e-bikes use integrated electric motors to assist the cyclist to move forward and they give the rider an option to pedal instead of using the motor. They are not classified under motor vehicles; therefore one does not need a license to operate one.
Take a look at 5 e-bikes that received good reviews, just in case you are in the market for one.
Easy Motion Neo Cross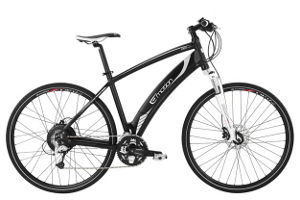 The Neo Cross EN703 combines the performance of stiffer road style bikes with the comfort of a front shock. The entire line of electric bikes from Easy Motion rely on the same battery, motor, controller and LCD computer, which means that finding and replacing parts is easy and less expensive.
IZIP E3 Dash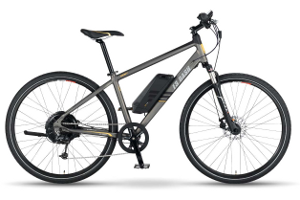 The E3 Dash offers the best speed, quality and affordability. It is worth considering if your ride is mostly on pavement with a bit of trail riding. E3 Dash has a low mounted battery pack and evenly distributed weight. On pedal assist mode, it can go up to 45 km/h.
Pedego City Commuter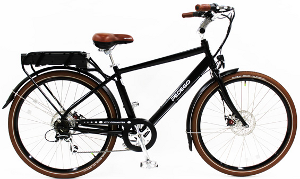 The Pedego City Commuter offers pedal assist, built-in lights, a high end back-lit computer, dual disc brakes and better battery integration. Not only is it beautiful, it rides very well and features high end components all around. The City Commuter's weight depends on the battery you choose.
Haibike xDuro AMT Pro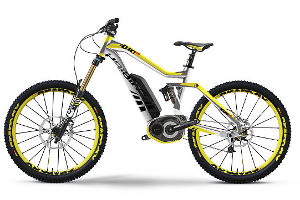 The xDuro AMT Pro is the ultimate all mountain electric bike. It is Haibike's top of the line offering with full suspension, ultralight components and an upgraded motor. This bike is a strong performer in off road settings with seamless motor control and balanced weight distribution.
Optibike SIMBB 29C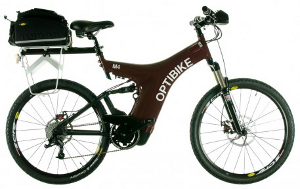 The SIMBB 29C is the smoothest accelerating and lightest weight Optibike on the market. The motor, controller and battery pack are all sealed in the bottom bracket, creating a very low centre of gravity. It's easy to lift and carry, even though the battery is not removable. However, if ridden with no pedal assist or cruise control settings, it can tire out wrists.
So if the thought of pedaling up a steep hill is keeping you from cycling, then an electric bicycle is just the thing for you.