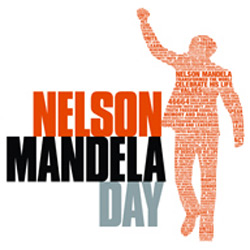 Born in 1918, Nelson Rolihlahla Mandela celebrates his 95th birthday today, 18 July.
Honoured worldwide as someone who firmly believes in the integrity of people, Nelson Mandela changed the lives of all South Africans. It is up to each and every one of us to make a difference, just as he has.
Madiba spent 67 years of his life fighting for the rights of others. Let us all celebrate together this Mandela Day and spend 67 minutes helping one another in some way. There are many charities and communities that need support, so spend some time making a difference.
If you are wondering how to get involved, here's an idea: contribute to the spirit of Mandela Day by supporting the bidorbuy and Kaya FM blanket drive. Your donation will help the following charities:
MES Impilo homeless shelter (Jeppe)
Soweto home for the aged
Takalani school for the disabled (Soweto)
Bathuseng care centre (Alexandra)
Carl Sithole Centre children's home (Soweto)
Mandela Day is all about action, so reach out to make your mark, just like Madiba has been doing all these years.
The bidorbuy team also took part in the 67Km relay race on 14 of July, organised by Kaya FM as a part of celebrations for Mandela Day. We at bidorbuy are proud to have participated in this event.
We wish Madiba a speedy recovery, and would like to remind you of this quote by the great man:
"It always seems impossible until it's done." (Nelson Mandela)