Seller: Tinkle Pea
Name:  Jenny Simon
Tinkle Pea has been registered as a seller on bidorbuy since 2006. Six years later, Tinkle Pea was among the first to "rent" a store on bidorbuy, practically as soon as those became available in April 2012.
Tinkle Pea sells quality children's toys, crafts and safety products and also a small selection of children's clothing.
Here is Jenny's story: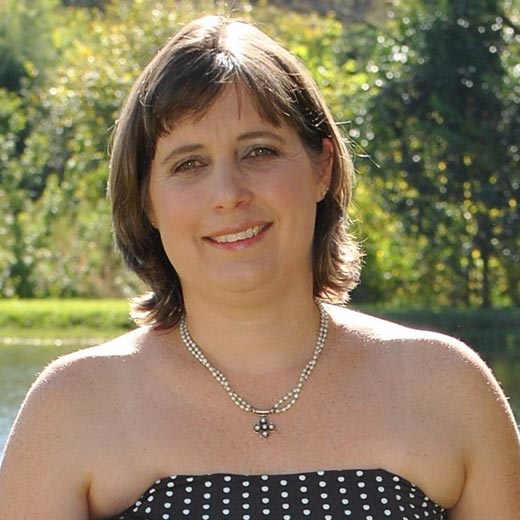 When I started selling on bidorbuy in 2006, it was just for fun. I started with used children's clothing and a few other odds and ends. In 2007 I left my job and became a stay-at-home Mom, and from then my hobby evolved into a business.
Bidorbuy has a lot of benefits to both sellers and buyers. Buyers feel comfortable to order on bidorbuy as they can view the sellers' ratings to find out exactly what sort of person or business they are dealing with; they can seek help from the bidorbuy customer support to resolve undelivered orders and other issues that may arise; and they can leave feedback on their experience with each seller.
Sellers can tap into the huge customer base that bidorbuy has to offer and also benefit from bidorbuy's extensive advertising.
The secure payment options offered by bidorbuy benefit both buyers and sellers.
My business, Tinkle Pea, is all about service and quality. We only stock top-quality brands, most of which are already well known in the market place, like Melissa & Doug. We always ship within one working day of payment being received, ensure that our orders are securely packed and strive to keep our shipping costs as low as possible. We hold a lot of stock, so that our customers always have a lot to choose from. We make sure that we communicate with our customers and let them know the tracking numbers as soon as the orders have been sent.
The biggest lesson I have learnt about selling on bidorbuy is NEVER to overstate the product that you are selling. I did this once in May 2007 with a 2nd hand book. I had stated the condition as:  "Paperback, very good condition (there is a bit of damage to the edges of the cover, there is also a book exchange stamp on the first page)". When I came to pack it, I realised that the condition was a lot worse than this. The very kind buyer gave me a positive rating with the following comment "Well read book received, and will be enjoyed – thank you." The embarrassment! I remember this each and every time I create a listing.
I have not been very active in promoting my items on bidorbuy, but I look forward to making more use of the Crazy Auctions and Featured Listings in the near future.
Advice I would give to new sellers is as follows:
Sell a product that you believe in, don't sell junk.
List your products as honestly and accurately as possible.
Answer all questions from potential buyers quickly and politely.
Rate your buyers as soon as they have paid. Nothing annoys me more than sellers waiting for buyers to rate them before they complete the buyers rating.
NEVER ship unless you have received payment from a buyer. Most buyers are great, but every now and then one comes along that doesn't pay. If this happens to you, be sure to use bidorbuy's Sale Not Complete (SNC) system to report the buyer and have your success fees refunded.
Bidorbuy is a wonderful selling platform which is easy to use. I have also been very happy with the service provided by bidorbuy staff.
Our user name on bidorbuy is Tinkle Pea, I look forward to meeting some of you as new customers soon!