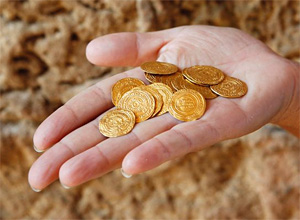 You know that bidorbuy is a real treasure-trove for rare, collectible and investment coins, notably ZAR coins, Mandela coins, Union coins, etc. You also probably know how to search bidorbuy for the listings of the coins you are interested in and how to track these listings with the Watchlist feature.
Once you find on bidorbuy the listing of a coin that you are interested in, the first step is to establish whether the coin has been certified by a reputable grading service. Most bidorbuy sellers use the services of the U.S.A. based NGC or PCGS or South African based SANGS. The grading certificate means a lot in the coins collecting world. If the coin you want to buy is graded, it is much easier to make an informed purchasing decision.
However, what if a non-graded coin happens to catch your eye?
You can not rely on even the best of photographs to tell you the state of the coin. You would need to contact the seller via the bidorbuy Ask the seller a question feature, located in every listing. Regardless of whether you intend to have the coin certified or not, ask whether the coin has any damages, whether it was cleaned or whether anything was done to it that would prevent it from being certified.
If the seller says that the coin has been cleaned or otherwise "refurbished", give it a pass. If he replies that the coin has no problems and should certify, or if he tells you that he does not know, look through his policy. You need to be able to return the coin for a full refund if you are not happy with it. That way, your risk is limited to the cost of shipping expenses; seller usually will not refund for this.
If you plan to submit the coin for certification and would like to return it if it doesn't pass the test, let the seller know about this and make sure that the return period is long enough to allow you to take your coin for grading and return it if it doesn't certify. The good news is that you no longer need to ship the coin overseas; you can turn to our local South African grading service, SANGS.
Since most collectible coins are listed on bidorbuy in auction format, you might be wondering about how high to bid.
There are no rules here. It all depends on how badly you want a coin. Expert suggest consulting retail pricing guides and going about 10 to 20% above. It can also be useful to monitor the performance of the coins you are interested in over a period of time in the bidorbuy's Recent buys, which lists items bought over the last seven days.
And here's a surprise tip:
Bid on a coin illustrated with a photograph so bad that your first instinct is to give it a pass! Providing the seller replies to your questions in a satisfactory manner and that he has a returns policy, you may win it for a lot less, precisely because the bad photo had scared off most of your competition.