Samsung recently revealed their new flagship phone at it's latest Unpacked event in New York City:
The Samsung Galaxy Note8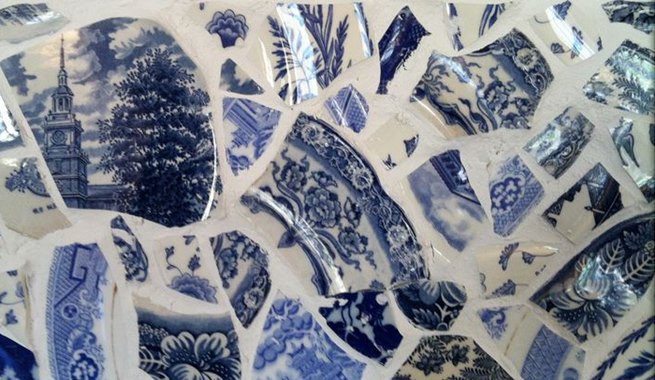 The Galaxy Note8 is set to build on the success of the Galaxy S8 and S8+ earlier this year. It also aims to make a full recovery from the explosively disastrous debacle with the Galaxy Note7, the smartphone that literally caught fire. The launch of the Note8 could be seen as the biggest comeback in smartphone history.
Samsung clearly has a lot of faith in their new device:
"From the infinity display to the enhanced S pen and a powerful dual camera, the Galaxy Note8 lets people do things they never thought were possible", says DJ Koh, president of Mobile Communications Business, Samsung Electronics.
Let's take a look at what makes the Samsung Galaxy Note8 worthy of your attention.
Key features of the Galaxy Note8
`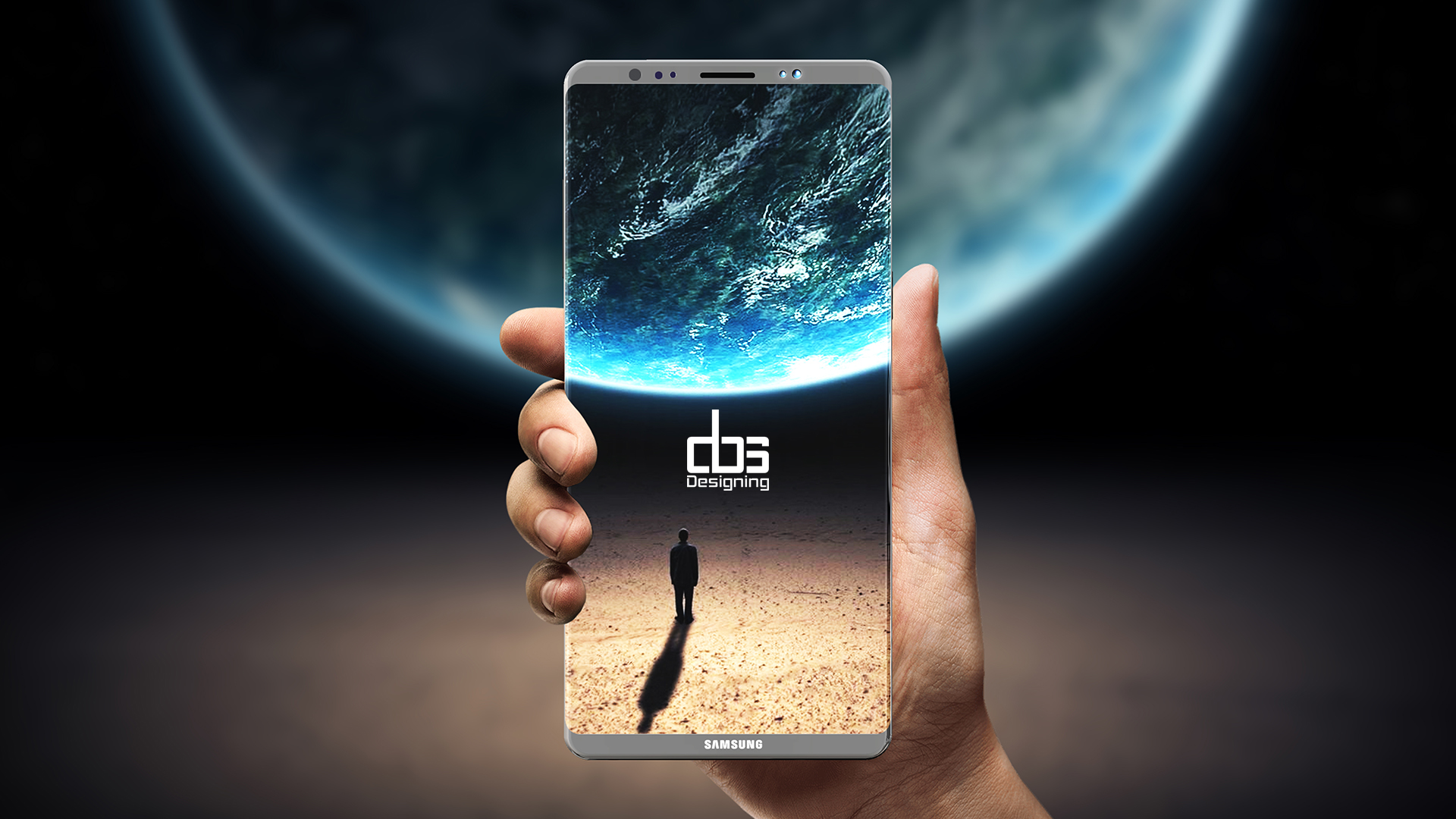 Infinity display:
Basically, this is the exact same display as the Samsung S8+, but at 6.3 inches, it's the largest display on a Samsung Note device ever and is currently the largest screen of any smartphone available on the market. Running from edge to edge, the screen covers the entire front of the device and gives the illusion that it has no real beginning or end. The Note8 screen is less curved than the Galaxy S8 and S8+, meaning there is a larger usable surface.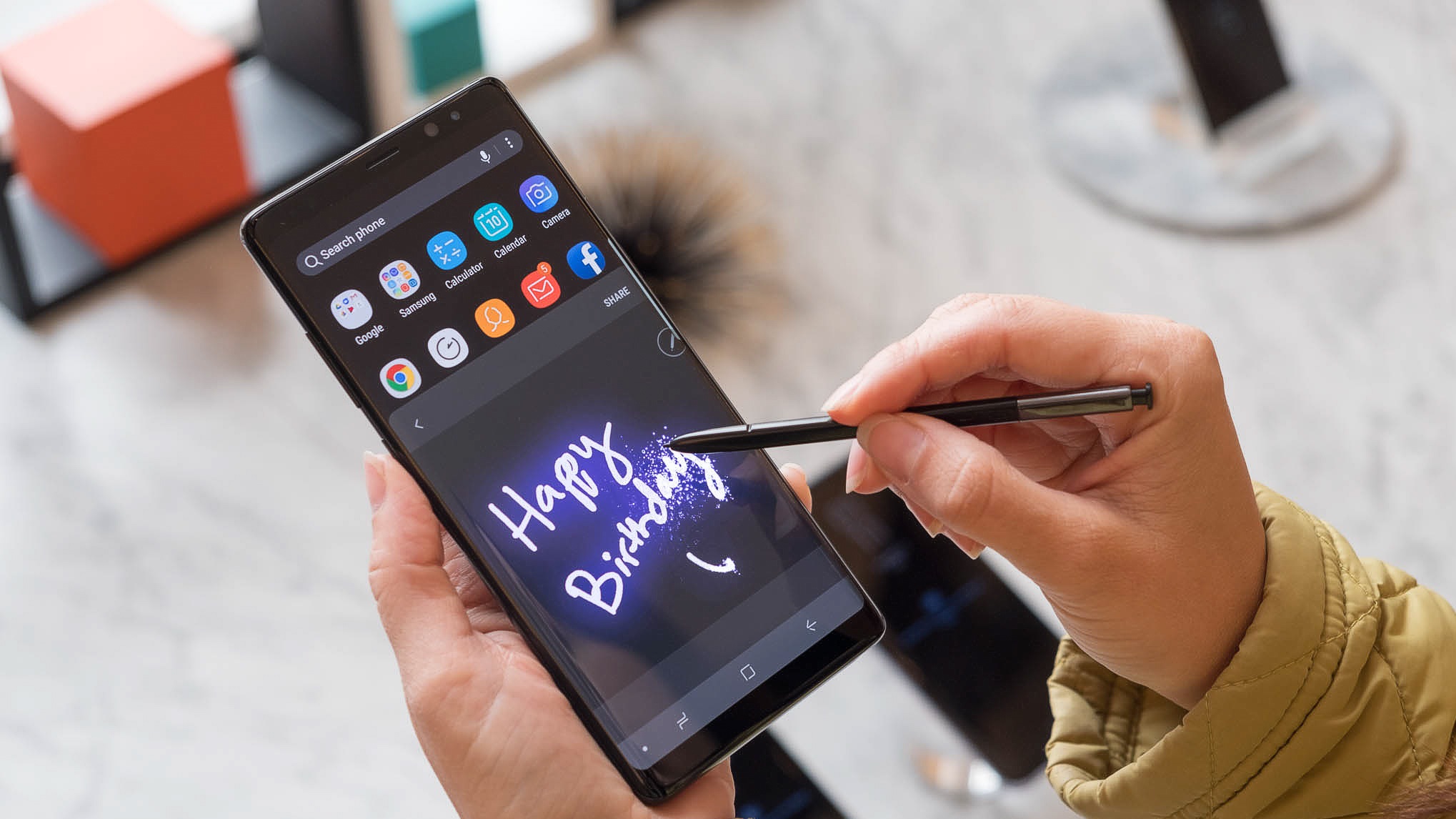 The S pen:
The S pen is the major defining feature of the Galaxy Note8 (hence "Note" in the name), differentiating it from the other Samsung Galaxy 8 models. The S pen is stored inside the Galaxy Note8 device, next to the USB port on the bottom. It can be used to navigate on your device and perform various other functions.
The Note8 allows you to take up to 100 pages of notes with the S pen on the lock screen and pin them for quick editing at any time, making this functionality ideal for things such as to-do lists.
"Live message" is a feature that lets you write a message with your S pen and then animate it. The message is saved in GIF format, meaning anyone can receive and view it the way you intended, regardless of which smartphone they use.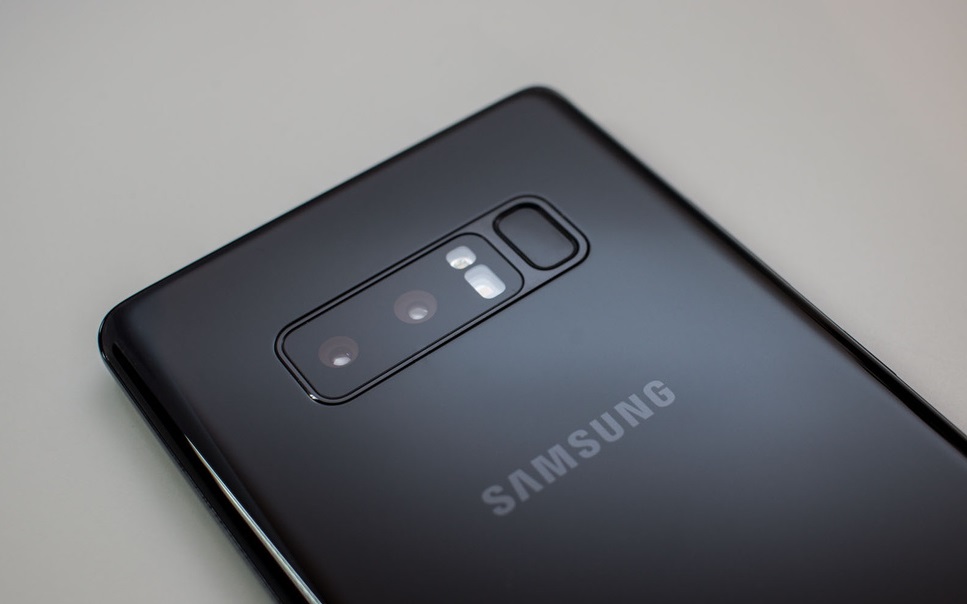 Dual camera:  
The Galaxy Note8 is Samsung's first attempt at a dual camera, and the result is pretty damn impressive. The device sports two 12 megapixel lenses. One is the same f/1.7 lens found on the S8+, the other is a f/2.4 telephoto lens, which allows for 2X optical zoom. There is also up to 10X digital zoom possible using the camera app. Both cameras offer optical image stabilisation for taking that perfect snap shot on the move.
The Note8 has a feature called  "dual capture mode", which means it uses both cameras to take both a wide angle picture and more zoomed in shot all at once. This allows you to have both frame types in one go, allowing you to choose the look you prefer, without having to toggle settings and take multiple photos.
Another notable camera feature is called "live focus". It lets you focus on an object while blurring the background. This is similar to portrait mode on the iPhone 7 plus, but with the Note8 you can adjust the blur either before or after taking a picture, giving you absolute control if your image seems a bit off at any point.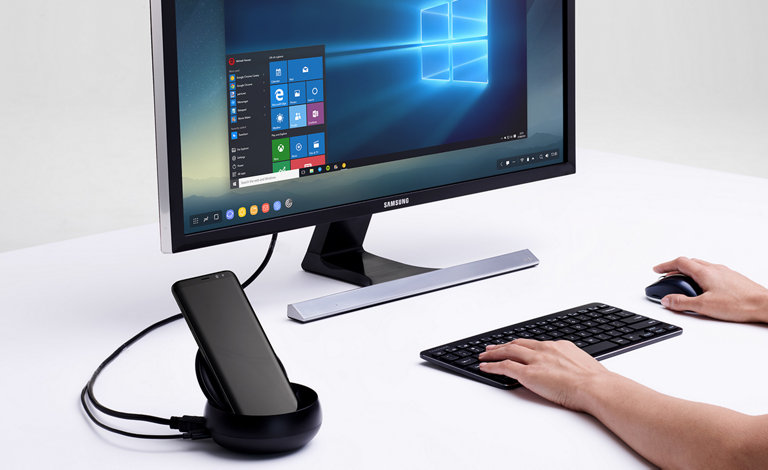 Samsung DeX:
The DeX dock turns your Samsung smartphone into a desktop PC experience, able to plug in a mouse, keyboard and a large screen. Not exactly new, but because the Samsung Galaxy Note8 comes with 6GB RAM (50% more than the S8+), it will offer the smoothest experience of DeX yet.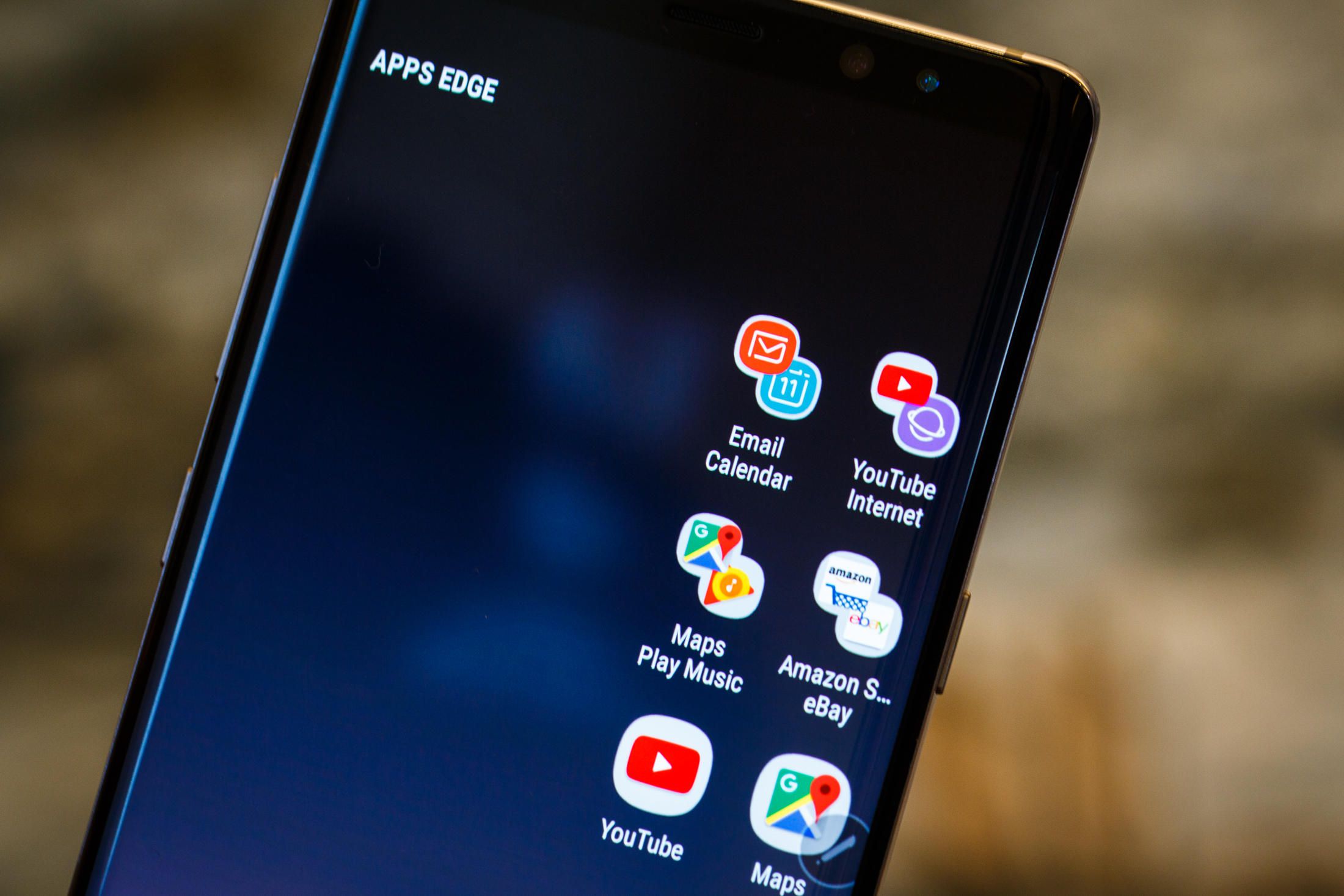 App pair:
The Samsung Galaxy Note8 introduces a new feature that allows you to launch two apps simultaneously and use them side by side. For example, open your browser and a notepad to jot down important info as you read.  It's quite easy to use; simply swipe in the menu from the right of the screen to get started.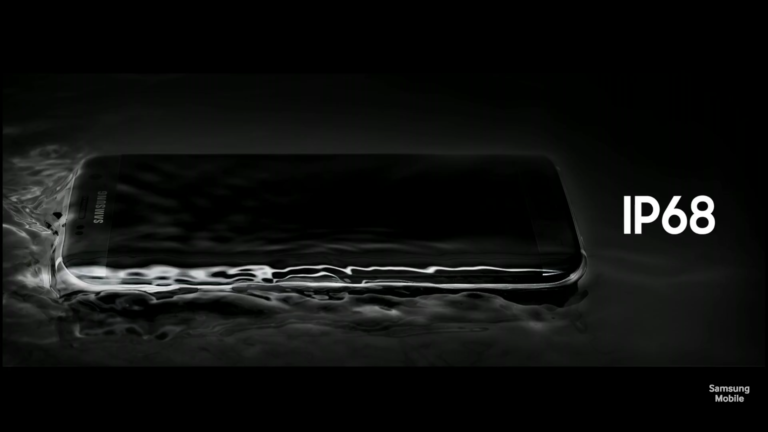 Continue using your phone in wet or dusty conditions:
Both the Samsung Galaxy Note 8 and the S pen are water and dust resistant, with an IP68 rating. The Note8 is not completely waterproof however, and will give you a warning to wait until it is fully dry before attempting to charge the device.
Specs of the Galaxy Note8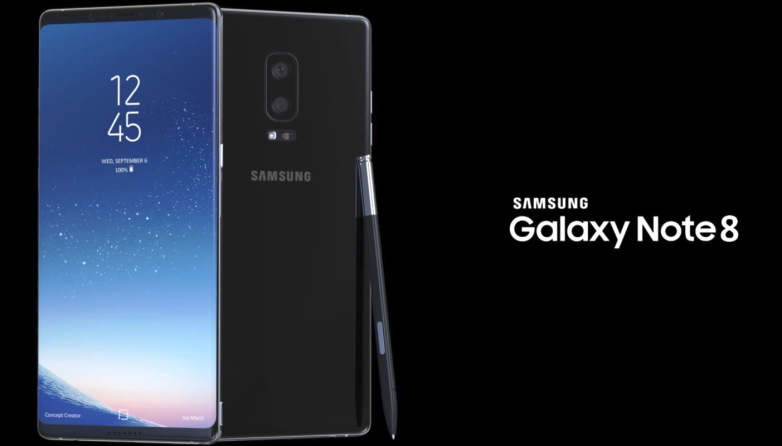 Dimensions: 162.5 x 74.6 x 8.5mm

Display: 6.3in Quad HD+ Super AMOLED, 2960×1440 Infinity Display (18.5:9 Aspect Ratio)

Processor: Qualcomm Snapdragon 835 (10nm) octa-core CPU or Samsung Exynos 8995 (10nm) octa-core CPU 

GPU: Adreno 540 (Qualcomm Snapdragon) or ARM Mali-G71 (Samsung Exynos)

RAM: 6GB

Software: Android Nougat

Connectivity: 4G LTE, Wi-Fi, Bluetooth, Type-C USB, NFC, GPS, Fingerprint scanner, Iris Scanner, Face Scanner

Storage: 64GB, 128GB and 256GB  models

MicroSD: Yes

Primary Camera: Dual-12MP, f/1.7 and f/2.4 apertures, 1/2.3″ sensor size, 1.55µm pixel size, Dual-Pixel Phase Detection Autofocus, OIS, 2x optical zoom, touch focus, face/smile detection, Auto HDR, panorama, 2160p video @30fps, 1080p video @60fps

Secondary Camera: 8MP with autofocus, f/1.7 aperture, Auto HDR, 1440p video @30fps

Battery: 3,300mAh

Other: IP68 Certified (Water & Dust Resistant), S Pen
Release date and price:
The Samsung Galaxy Note8 is set to release in South Africa on 22 of September 2017 at an estimated price of R18,499.
Keep an eye out on bidorbuy to get your hands on a more competitive price or a bundle deal around the Note8's release date.