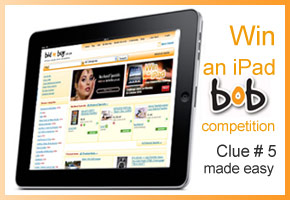 From (more or less) 96,000 items to (more or less) 28,000 items in one fell swoop!
Yes, 28,000 is how many bidorbuy listings fit the description after the clue number five has been released on the Forum today at exactly 14:01 hours.
All in all, clue number five disqualified 68,000 listings that perfectly tallied with the clues one to four. So, what is it about the magic words W and G that makes some bidorbuy sellers fairly reluctant to offer the duo?
And what is the difference between the two, anyway?
Offering a warranty means that if there is any inherent fault with the item, the seller (either personally or through his dealer or the manufacturer) must repair it or replace it.
Offering a guarantee means that the seller undertakes to replace the item or to refund the buyer if there are inherent problems with the item, or even (yes, some sellers do go that far) if the buyer is not happy with the purchase for whatever reason.
Offering a warranty or a guarantee (or both, just like our own mystery listing does) is optional on bidorbuy – but highly recommended. Nothing perks up a seller's credibility like the commitment to repair or replace the item or to refund the customer. To say the truth, not many people will come back to haunt the seller with a claim, unless they have a very good reason indeed. Therefore, sellers, go for it, offer the magic W and G duo! Just make sure to clearly state in your listing which party is responsible for shipping costs.