So it's the beginning of a new year and time for some change, the DIY way. If you're thinking of changing your bedroom a little, a quick and relatively cheaply way to make a big difference is to paint an accent wall. You could also change it up a bit with different wall papers. It is a fun way to bring balance and change into your room with very little effort.
Determining suitable colours for your accent wall depends on the colour of your walls currently. Follow the steps below to find out how to choose the right colour for your accent wall. And the find everything you will need to do it on bidorbuy.
Finding the Right Colour for Your Accent Wall
Step 1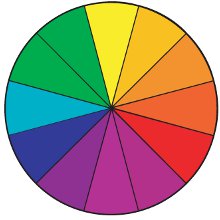 Find yourself a good colour wheel (There are many images on the internet)
Step 2
Find the current colour of the walls of the room on the colour wheel
Step 3
If your current wall colour is light, choose a dark colour for your accent wall. Accent walls are usually brighter than the other walls so that they stand out as a feature.
Step 4
Decide which type of colour scheme you want to follow: analogous colours (these are close together on the colour wheel), complementary colours (which fall opposite each other), or split complementary colours (a colour on one side of the wheel, with the two opposite secondary colours, as seen in the diagram).
It's best to choose an accent colour that stands out from your base colour, so make use of complementary or split complimentary colours for your accent wall.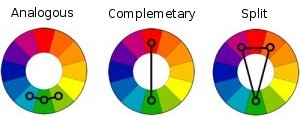 More on Colour Schemes
An example of a complementary colour scheme that can be used is a dull shade of green as a base colour and a dark shade of red wine colour for the accent wall.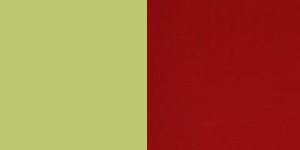 A split complimentary combination uses three colours. One as a base colour, one as an accent colour, and the third can be used as a trim along your walls or for decor items. Alternatively, you may use one colour for the walls and the other two colours can be used for finishings. For example, a base colour that you choose may be light, soft blue; it's split complimentary colours are red-orange (a dark shade that can be used as an accent colour), and yellow-orange (a medium shades that can be used for finishings).

Find anything you will need to paint an accent wall on bidorbuy:
Paint roller
Paint brush
Masking tape
Plastic sheets, to cover the floor
Old clothes
Have you painted an accent wall? Tell us your experience.