For me, bathrooms used to be utilitarian spaces one visits to perform a specific task and then leaves as soon as possible. Then I found myself in one magical bathroom. It was big and the walls, the floor and the ceiling were covered with black tiles, and each tile had a discrete gold-like streak running through it.
I knew then and there that I could never afford something like that. But I also knew that my dismissive attitude has been changed forever. I understood that a bathroom can be more than just a functional area.
If you too are looking for ways to introduce beauty into your bathroom without breaking the bank, try some of these relatively affordable decorating ideas!
1 Get a great mirror
A mirror does not have to be big or expensive to be great! Choose a mirror with an interesting frame, a minimalist mirror that goes with any style, or a mirror with a built-in light. An extendable magnifying mirror is, of course, non-negotiable for applying makeup! (It can be used for shaving too.) Here are some of the mirrors currently listed on bidorbuy: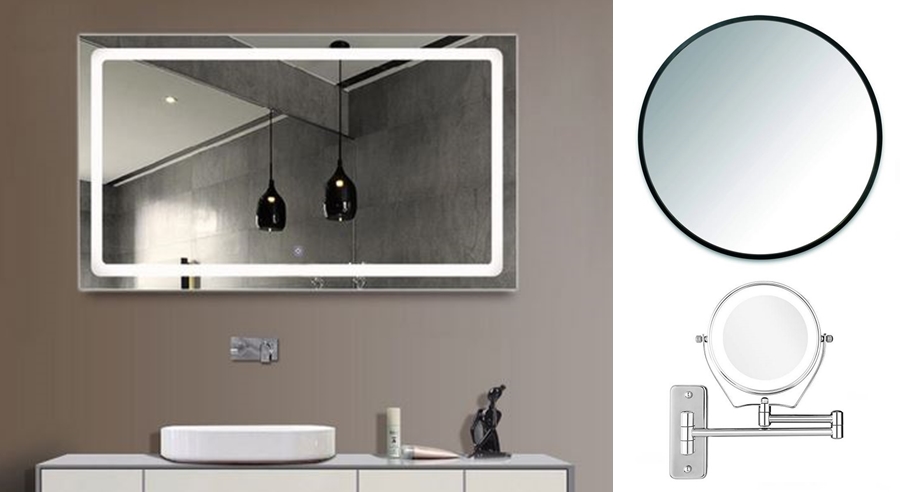 Mirror wall stickers can be used to great effect too. Available on bidorbuy in a variety of shapes, such as square, round or hexagonal, these self-adhesive stickers are simply vying to be used in your (and my) next DIY project. See for yourself: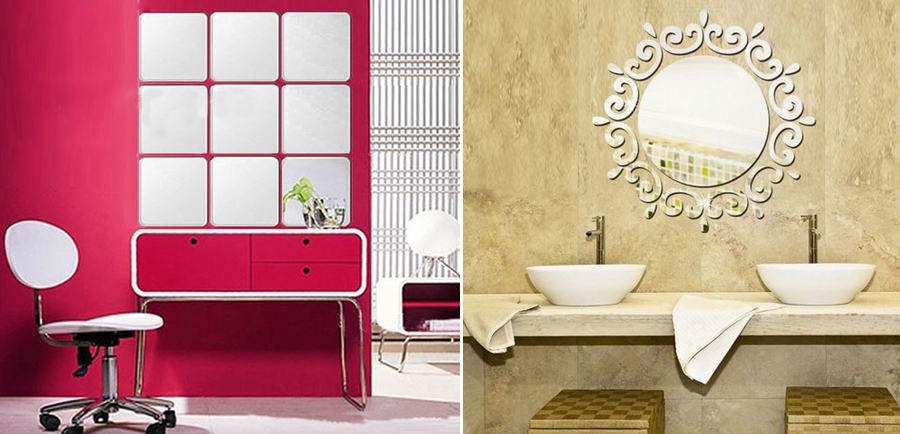 2 Harmonise the accessories
I know. One often amasses bathroom accessories in different styles, because one cannot resist this adorable soap dish or that cute toothbrush holder. An occasional deliberate mismatch can work, but there is no doubt in my mind that sets are the safest choice. These ones from bidorbuy will surely add a touch of class:

3 Revamp the linens
Quality towels and mats that tie in with the overall décor will instantly uplift your bathroom. Choose soft and absorbent cotton towels in neutral colours and minimalist designs that go well with everything. Turkish towels are all the rage these days. They are highly absorbent and quick-drying, but you may need some time to adjust to their flat weave.
Here are but a few samples of bathroom linens available on bidorbuy:

4 Get an awesome shower head
This one is not so much about the looks as it is about your pleasure. There are few things more delightful than a constant, strong-yet-gentle stream of water that engulfs all of you at the same time. Enough said. Just replace your old, whimsical, rickety contraption with the best shower head you can afford!
5 Put works of art on the walls
I am not suggesting that you put original works of art in a humid environment. However, a nicely arranged display of reproduced art can change your bathroom from a boring functional space to an inviting sanctuary.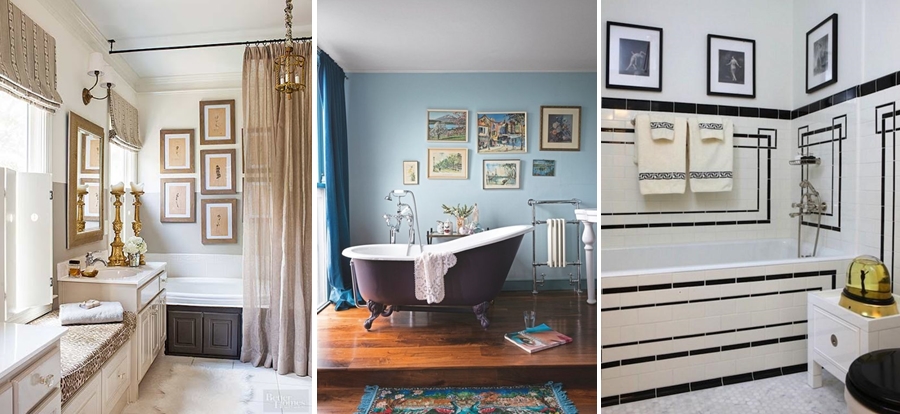 There you are, as promised: five easy tips to make your bathroom your new favourite place to unwind. The only problem is, everyone you live with will also want to spend more time in it!