We have some brilliant tips on fashion trends for men and with 2015 well under way, it's high time for men to ditch their worn out 2014 favourites and start contemplating their new wardrobe. After all, fashion is not exclusive to women. Of course we say this because there has been a very big shift in the fashion world and in South Africa, placing more focus than ever before on men's fashion. 2014 saw a record number of menswear designers gracing the runways of South African fashion week. It is no longer acceptable to simply ignore your appearance and pass it off as 'whatever was on top of the pile'.
Tame and tidy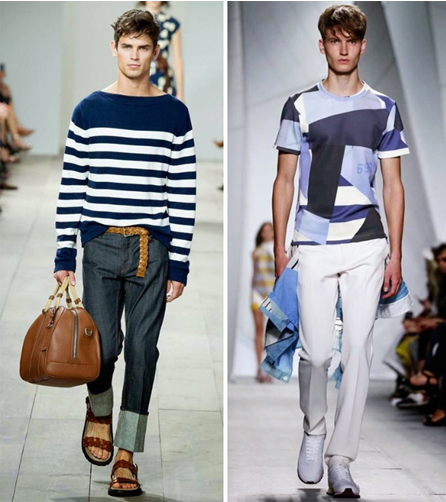 While 2014 drew attention to the state of men's facial hair, some men did in fact take it a step too far. Beards went from burly to Neanderthal in only 6 months as men outgrew the itchy phase and began to really settle into the zero-maintenance look. This year facial hair flips 180° to embrace clean faced androgyny.
The silhouette
As in women's fashion in 2015, the silhouette has switched from form fitting to loose fitting… but not in a 'Boys of London' kind of way, never again! The trick to donning a relaxed silhouette is to keep it tidy and smart, but not 'street'. The look veers more towards chic-leisure than baggy.
Suit up
A suit is still the backbone of a man's wardrobe, and if not, it most certainly should be. In keeping with the loose fitting silhouette, this season the suit exhales and unwinds. This does not go to say that the suit is no longer well-tailored, if anything, the tailoring, finishes and the details come to the fore. Ultimately, it's the tailoring that makes a suit exactly that to begin with.
Don't forget denim
Denim never really dies. In 2015 it is celebrated in a myriad of different weights, textures and colours. The pure versatility of denim easily rivals that of any other fabric in your wardrobe. The trick to wearing denim is as simple as; cut, colour and class. Make sure the cut is current, not dated. The colour is ideally dark rich blues, which incidentally are the easiest to wear. Class… you guessed it, buy quality denim with double stitching and a raw texture and you can't go wrong. If you're feeling brave, why not opt for denim-on-denim?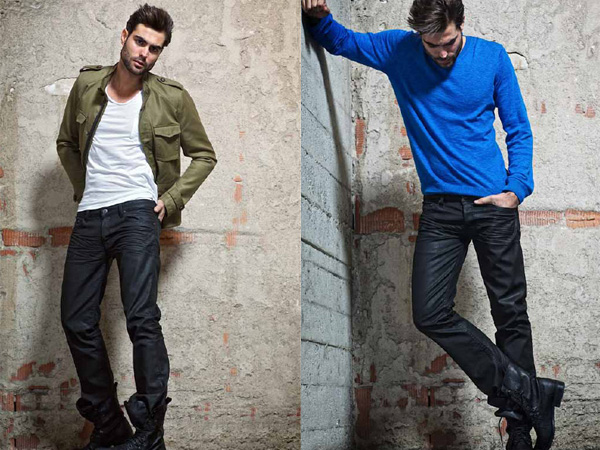 Don't let what's on the rack hold you back. Some chain stores take a little time to catch on, just be patient, spend wisely and search online for your look. Good cuts and good quality are not necessarily easy to find but it's worth the effort. When you have a few incredible items which last and look good, wash after wash, you'll thank us for this one rock solid piece of advice.
Also read:
The 2015 women's fashion trend forecast.