Hopefully your 2015 year kicked off with a bang!
You've made your resolutions, sent your kids off to school and settled down to a new year of work.
We've all got wishlists for what we want to achieve this year, what we want to do, and what we want to buy.
Here's our list of five trending products for you to buy to spruce up your kitchen this year.
There's a gourmet chef deep down in us all!
1. Nutribullet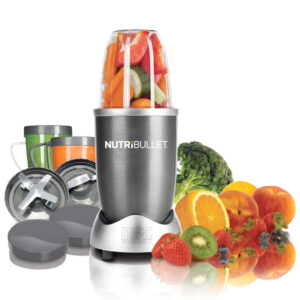 The Nutribullet is the latest craze in blending and juicing technology. Nutribullet boasts that they are not just a juicer, but rather an extractor, refining your fruit and veg to its purest form so you can get the most nutritional benefit out of it. Easy to use and even easier to clean, this nifty gadget is a must-have for all smoothie and juicing enthusiasts. Each Nutribullet comes with a recipe book, so you can make a variety of delicious smoothies in a flash! A perfect item for anyone with a healthy conscience.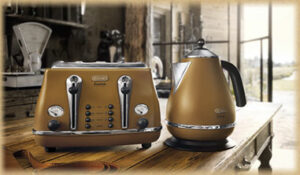 Delonghi is a well established brand when it comes to home appliances. They have recently released their "Vintage" brand of products. This premium range consists of only the best quality small appliances in a funky retro design. They not only look amazing, but they work superbly too. Spruce up your kitchen with these funky products and be the envy of all your friends.
3. Pizza Oven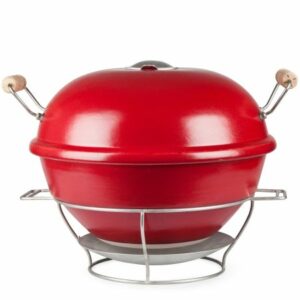 If you want to make wood-fired pizzas at home, the Earthfire Pizza Oven is exactly what you need! This igloo pizza oven makes delicious pizzas over wood or charcoal and is awesome for pizza parties as it can retain high temperatures for hours on end. It only takes 3 minutes to cook a 34cm pizza. Impress your family, and even yourself with delicious home-made crispy pizzas, it really doesn't get much better than that!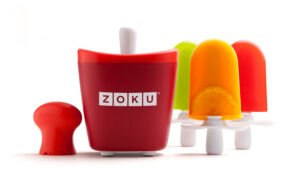 You may call them ice lollies, ice pops, icipoles or even bunny licks, but these frozen delights are an absolute treat during the hot summer months. Zoku has released a whole range of frozen dessert makers, from pop makers to slushie, smoothie, ice cream and even ice coffee gadgets. These modish devices are quick and easy to use. Simply freeze the mold for 8 hours, pour in your desired juice mixture, add the lolly stick and bam! You will have yourself a delicious ice pop in under 8 minutes.
5. OptiGrill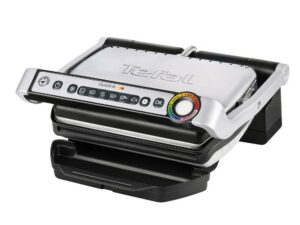 The OptiGrill from Tefal is the very latest in home grilling technology. This grill is a "smart" device, which adapts the cooking time automatically based on the thickness of the meat you're using. It also has smart settings and allows you to choose how well you want your meat done. It has six different cooking options, allowing you to make a wide variety of products, each with their pre-optimized cooking settings. It is also ergonomically angled with a large juice tray, to allow for easy drainage and easy cleaning.  Gone are the days of trying to cook a steak on your snackwich machine, this OptiGrill does it all.