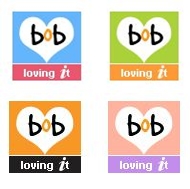 We could go on and on…
…but decided to stop at 16 because we at bidorbuy are celebrating our 16th birthday in August 2015.
 So, here are the sixteen things that can make anyone fall in love with bidorbuy:
bidorbuy is a great home-grown peer-to-peer online trading platform.
A collector's dream, bidorbuy is treasure-trove of rare collectibles, memorabilia and unique items you cannot find in shops.
You can also find the newest and the latest products at prices that are often lower than retail.
It's almost guaranteed that you'll find what you are looking for because there is such a vast array of items.
If you thrive on competition and love suspense, auctions are for you. Particularly keep an eye on Crazy Wednesday and Snap Friday R1 auction events!
If you like to simply come, see and buy, buy-nows are for you. Do visit Deal of the Week, where you are guaranteed to pay less!
And if you purchase far too many bargains on bidorbuy… you can turn the tables and re-sell them on bidorbuy.
For buyers, bidorbuy is the place to not only choose what products you'd like to buy but also which sellers you'd like to buy from, thanks to the rating system that helps buyers make informed choices.
For sellers, bidorbuy is the easiest, the most economical and the most accessible online business strategy available.
Whether you are buying or selling, you can do it anytime, 24/7 in your pyjamas and slippers…
… or anywhere (from an exotic holiday to a mundane queue), thanks to bidorbuy's mobi site and apps that are tailor-made for all major smartphones.
You've got to love bobBucks. They are great as gift vouchers and they simply excel as bidorbuy's own currency.
You'll never be outbid, thanks to SMS Alerts….
…and can negotiate pricing thanks to the Make an Offer feature.
You've also got to love the bidorbuy mnemonic. It's not quite as old as the site, but it is pretty old – and still as contagious as ever! (All together now….bidorbuy, bidorbuy, bidorbuy…..)
Finally, bidorbuy can make you laugh. Just search the site for the weird, wacky and plain wonderful. Through the years, there have been sellers trying to sell their vote, a dress made out of loom bands, breast milk, guilty conscience reliever, air guitar…
Happy 16th, bidorbuy!