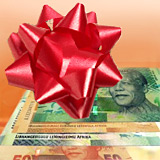 Are you are among the lucky ones who got a bonus this year, and are now looking for ways to put it to best use?
We hasten to offer our help.
No, we are not about to start persuading you to spend your bonus on bidorbuy, as some skeptics among you may be thinking. We have no ulterior motives. Our intentions are pure and simple: to pass on to you some advice from top experts in the field of personal finance. Ignore it at the peril of your pocket!
So, here is those in the know say you should do with your bonus:
Repay your credit card. Credit card debt is among the expensive loans you can have (legally). Pay up and start the New Year with a clean slate. To make sure the slate stays more or less clean throughout 2013 (and beyond), take scissors to all excess credit cards that are weighing down your wallet. Never have more than two credit cards to your name, and always say no to department store credit card.
Put some money into your house bond. A lump sum injection reduces the interest you pay over time, and could allow you to refinance your housing loan so that you pay lower monthly payments.
Stash some cash. Ideally, we should have at least the equivalent of one month's salary on stand-by, available at a moment's notice, because unexpected expenses will happen.
Invest into a unit trust. However, bear in mind that this is a mid to long term investment. It makes no sense to buy into a unit trust if you anticipate you'll need the money in several months' time.
Give a little. It will make you feel good, and it will mean a world to those in need. We suggest you explore the bidorbuy Charity page and choose the cause that's closest to your heart.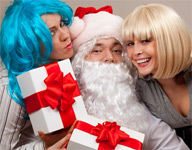 As for what's left over – well, use that to treat yourself and those closest to you with that special something on bidorbuy. After all, bidorbuy is where you can get the most value for your money. Plus, see other top reasons to shop on bidorbuy. (All right, skeptics, you may gloat a little now!)