We all know what we want from our gym outfit. We want to feel good in it. And look good too. But how does one achieve these lofty aims? The tips below are tailor-made to save you at least some of the angst that so often accompanies shopping for the perfect gym attire!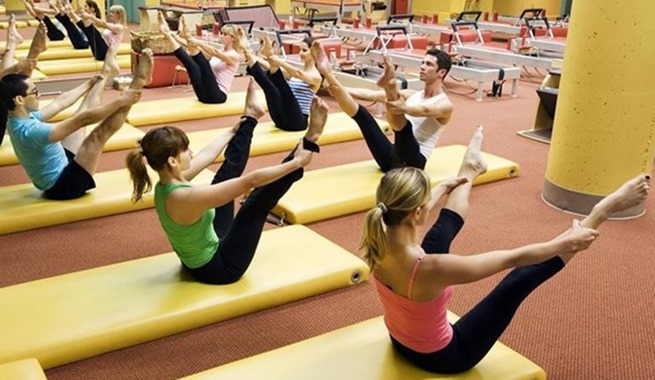 General rules
Woman or man, ignore these at own peril!
Neither too tight nor baggy: Tight outfits restrict your movements, chafe your skin and turn the workout into a torture. Baggy outfits can cause bodily harm if they get caught on something; they can also cause acute embarrassment by revealing too much in certain poses.
No flashing: Some outfits can look decent when you stand still, but become X-rated when you move. Test your gym wear before leaving home by squatting, bending, leaning, jumping… while observing ourselves from different angles.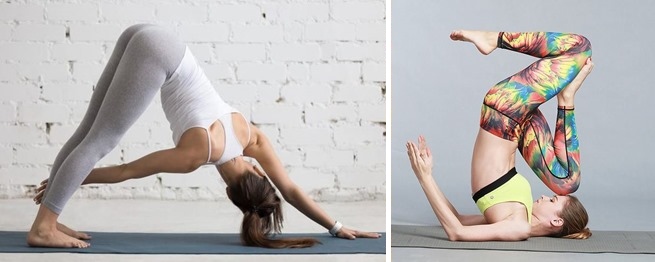 What goes under: Man or woman, you have to wear undies beneath your workout attire. That is non-negotiable. Many brands manufacture exercise-friendly briefs that are light, snug, non-chafing and supportive. In a crunch, man can opt for a pair of well-fitting swimming trunks. Ladies need to remember that a good sports bra is a must and that it might be better to stay away from thongs.
The best fabric: Look for technologically advanced fabrics that provide good support and wick away sweat. The very stretchy and extremely snug compression outfits are all the rage, but since they are also exceedingly revealing, it might be a good idea to wear something looser on top of them.
The best colour: Black is the safest choice and white is the most unforgiving. Still, cleverly placed prints or stitching can make almost any colour work for you (with the possible exception of white).
Now let's take a look at some specific considerations to pay attention to when choosing your perfect gym outfit.
How to choose your gym top
Tips for everyone: Pick a top that allows you to focus on your activity, as opposed to keeping it in place.
Tips for women: By all means go for crop tops or tanks if you have the figure for it. To hide a muffin top, choose a loose vest that fits snugly around the hips. Snug T-shirts with short or long sleeves are perfect for hiding those bra bulges. Women with large breasts will look best in tops with a high neckline.

Tips for men: A tank top that shows enough without showing too much is fine on most men of average built. However, if your armpits feature a lavish growth of hair and your workout requires a lot of arm raises, rather opt for a snug T-shirt with short or long sleeves.


How to choose your gym bottoms
Tips for everyone: Low-rise bottoms are great for showing off the abs, but never allow the top of your undies (or worse) to be on display. Wear the bottoms that cover and hug the thighs, so that you can stretch and move with freedom. If you're a fan of loose gym shorts, slip on a pair of fitted stretchy shorts underneath to ward off unwanted exposure.
Tips for women: Look for leggings without a straight seam down the middle of the front. If you need support for your rear, choose pants or leggings with curved stitching designed to surround, hug, and lift. Anyone who feels self-conscious about a little bulge in the mid-section area will welcome the revival of high-rise leggings with a thick waistband. Cropped cuts (Capri or calf-length) are great, but short legs will look better in full-length leggings. Pants that are slightly flared at the bottom will balance out wide hips. Longish fitted shorts are a good option for those who can carry off the look.

Tips for men: For most men, the question here is: shorts or pants? Capri-length bottoms (just below the knee), also called joggers, are a nice option too. Tights and compression leggings for men look best when worn with a loose pair of shorts over them.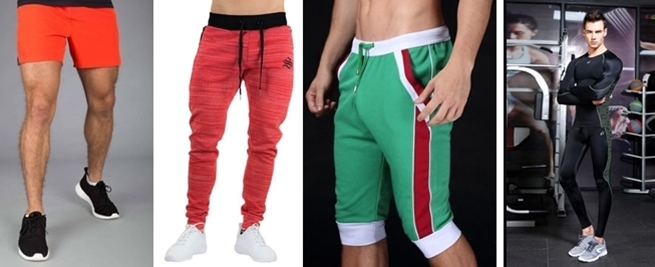 Add to the above the right pair of footwear and a towel, and there's nothing to stop you from going to gym and loving it!