You've just renovated your kitchen. It looks all spick-and-span… and a little impersonal. There's nothing better than a touch of antique or vintage kitchenalia to add a bit of character! The options are practically limitless, but this time I'd like to invite you to turn your attention to some old wooden kitchen tools: rolling pins, meat mallets (also known as meat tenderizers, meat hammers, or meat pounders) and potato mashers.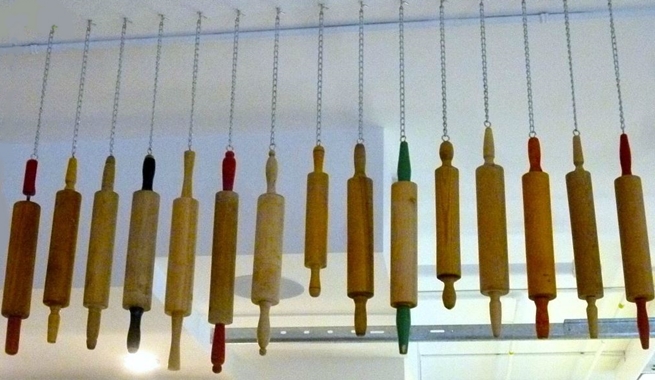 The origins of meat mallets and potato mashers reach back to the dawn of time. It is believed that humans started using stones to tenderize meat and to mash potatoes and other veggies tens of thousands of years ago.
As for the rolling pin, we can pinpoint its birth fairly precisely. It was invented around 9 century BC by Etruscans in present-day Italy. Etruscans were great cooks and they documented their love of food and food preparation in murals, on vases, and on the walls of their tombs. They used rolling pins to make bread (which they called puls).
Of course, the wooden kitchen tools you can find in bidorbuy's kitchenalia category are not as old as that. Still, some of them proudly feature the cracks and dings that only come with many years of use. In other words, they have character.

Be sure to display them to their full advantage. Put a rolling pin on a wall in an especially made wrought iron holder. If your ceiling is high, suspend from it your collection of rolling pins on metal chains. Hang several potato mashers on wooden wall hooks. Place an assortment of vintage wooden kitchen tools in a woven basket. Or just strategically position one of the tools on a surface where it is bound to be noticed and admired!
And remember that you can prepare food with your vintage tools. There is a special pleasure in handling the implements that were used by several generations before you. To ensure that they bring joy to the future generations too, clean them by hand (not in a dishwasher!) and lubricate them regularly with a food grade oil to prevent splintering.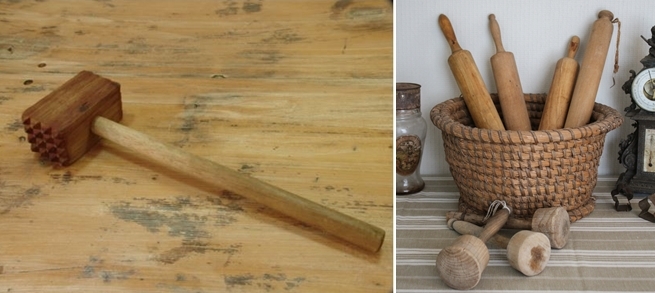 Keep visiting the bidorbuy kitchenalia section of antiques and collectibles to find your unique vintage wooden kitchen tool!