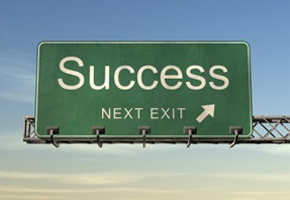 Seller: Designer Collection
Name: Malcolm and Wayco Singh
The credo of this 100% online business is always to offer customers a reliable, professional service and quality products at unbeatable prices. 
What do you sell on bidorbuy?
Branded watches, sunglasses and other fashion accessories sourced from world centres: Milan, Paris, New York and London. We carry names like Oakleys, Diesel, Seiko, Police, Puma, Jeep, Landrover, Gucci, YSL, to name just a few.
How many years has the company been running? 
Omega Sun Distributors began in 1985 as a vision of three brothers, aged five, ten and twelve at the time. Of course, we got to register our company much later, in 2004, and made our debut on bidorbuy.co. za in 2006.
What prompted you to start selling on bidorbuy?
We decided that it was an excellent way to gauge the public's interest in particular brands and models and to test our pricing policy.
What sets your company apart from the rest?
Our business is value-driven. High volume imports, strong supplier relationships, online auction process and low overheads allows us to offer our clients up to 70% off the manufacturers' recommended retail price. We are a 100% online business and offer our customers a reliable, professional service and quality products at unbeatable prices.  Omega Sun Distributors takes the customer relationships very seriously. We pride ourselves on our service and customer satisfaction.  Our feedback ratings on bidorbuy prove that. We are consistently working to improve our customer's shopping experience by providing the most up to date product ranges.
Tell us a bit more about the online auctioneering industry.
The South African online auctioneering industry has shown substantial growth over the last few years. It has lagged behind the international industry for some time, but greater public confidence, ease of shopping and reliable sellers have assisted in this rapid growth. Having stated this, there are many unscrupulous sellers and one has to gauge reliability according to their respective ratings.
What has been the biggest lesson you have learnt?
Client satisfaction is paramount to the success of any business. As a seller, you should never sell anything that you cannot guarantee. You should offer a money back guarantee and a great sales service. That will result in happy customers and a thriving business!