Heritage Day is just around the corner, and what better way to celebrate the rich cultural tapestry of our nation than by lighting a fire and hosting an epic braai? Whether you're a seasoned braai master or a newbie with a passion for open flames, this is the perfect opportunity to gather your friends and family, share stories, and savour the mouthwatering goodness of great steak. In this blog post, we'll take you through the steps to become the ultimate braai expert and host a Heritage Day celebration that will be talked about for years to come.
Heritage Day is all about embracing different cultures, so why not showcase this through your braai menu? Incorporate a variety of meats, from boerewors and steak to sosaties and lamb chops. Don't forget the vegetarian options, like grilled veggies, stuffed mushrooms, and halloumi, to cater to all your guests' tastes. Throw in some traditional sides like pap, chakalaka, and salads, and you've got yourself a spread that celebrates culinary diversity.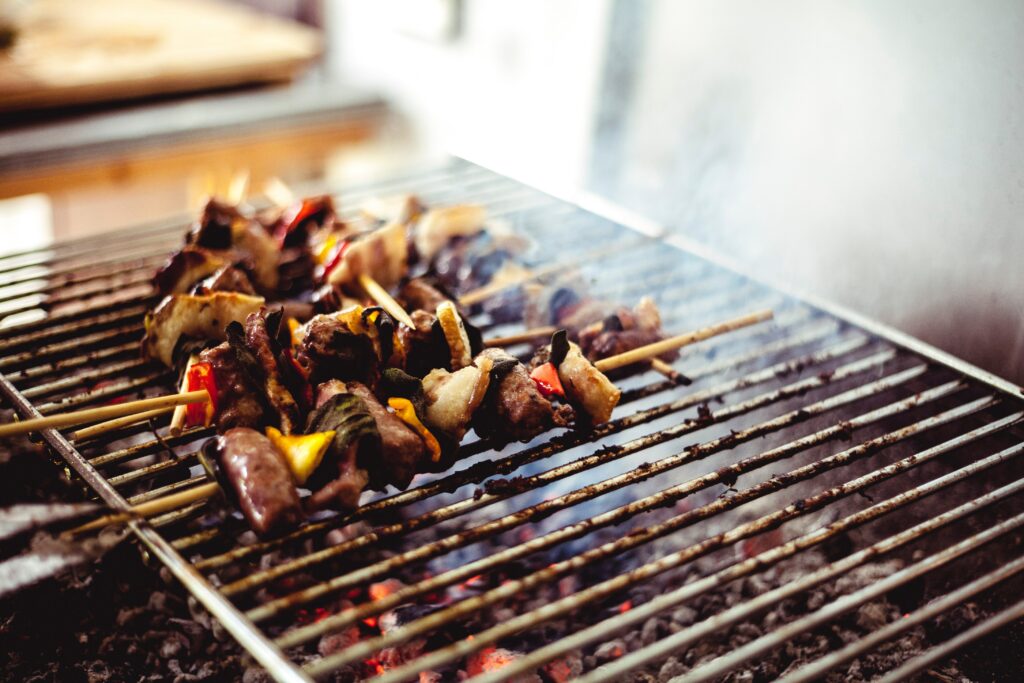 Image courtesy of Francesco Paggiaro. Published on: October 5th, 2017. Source: Pexel.com
Prep like a pro
Channel your inner chef and get prepping ahead of time. Marinate your meats overnight to infuse them with flavour and tenderness, assemble your sosaties and arrange your veggies. Don't forget to check your braai and make sure you have enough wood or charcoal to keep the flames burning throughout the day.
Set the scene
Create an atmosphere that embodies the spirit of Heritage Day. Set up outdoor seating with colourful cushions and blankets for a relaxed vibe. Decorate your space with traditional shweshwe patterns and the bright colours that represent our incredible and diverse South African cultures. Consider playing a playlist that combines classic tunes and modern hits, setting the perfect backdrop for a day of feasting and fun.
Master the braai
Now it's time to unleash your inner braai master. Start with a good-quality charcoal or wood fire for that authentic smoky flavour. Monitor your heat levels, aiming for different zones on your grill: high heat for searing, medium heat for cooking through, and a cooler side for warming and toasting buns. Remember to invest in a great set of braai tools for easier braaing.
Embrace the art of conversation
While the meat sizzles and the amazing aromas waft through the air, take the opportunity to connect with your guests. Heritage Day is about celebrating people as much as it is about food. Share stories about family traditions, cultural stories, and personal experiences that reflect the tapestry of South Africa's unique heritage. This is a chance to learn, laugh, and create lasting memories.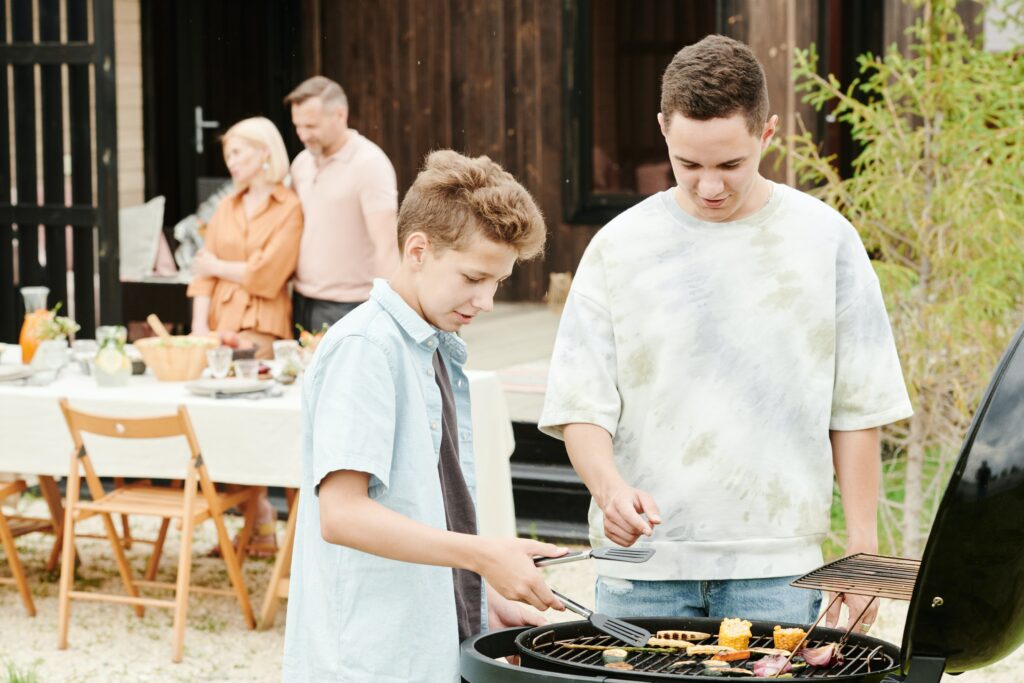 Image courtesy of Julia M Cameron. Published on: July 21st, 2021. Source: Pexel.com
Timing is everything
Timing is crucial when it comes to braai perfection. Keep an eye on the clock and the braai – nobody wants a charred steak or a dried-out sausage. Use a meat thermometer to ensure that your meats are cooked to perfection. Remember, don't rush the process; good things come to those who wait, especially when it comes to achieving that ideal caramelised crust.
The Grand Finale
As the sun sets and the sky turns into shades of orange and pink, it's time to bring your Heritage Day braai to a close. Serve up the perfectly grilled meats and delicious sides with a flourish. Your guests will be in awe of your braai mastery, and as they savour every bite, they'll also cherish the connections and conversations that made the day truly special.
Hosting the perfect Heritage Day braai is not just about the food; it's about creating an experience that honours our rich tapestry of cultures, flavours, and stories that make South Africa special. By following these steps, you can unleash your inner braai master and create a celebration that will be etched in the memories of your friends and family for years to come. So light that fire, embrace the diversity, and savour the flavours of our heritage – it's time to make this Heritage Day truly unforgettable.
Prepare for Heritage Day festivities by exploring our selection of Braai, Picnic & Potjie Essentials available on www.bobshop.co.za.