Halloween is that magical time of year when you can be anything you want. It's an opportunity to explore your creativity, express your interests, and step into a world of endless possibilities. Whether you're a DIY enthusiast, a Pinterest aficionado, or just seeking a safe bet, there's a Halloween costume that's perfect for you. So, let's dive into the world of imaginative costumes and find the perfect one for your Halloween adventure.
Be creative
The essence of Halloween is creativity, and it's your chance to let your imagination run wild. Create a costume that showcases your unique personality and interests. Knitting and sewing are the easiest way for you to show off your skills, if you have a talent like makeup artistry or prop construction, now's the time to shine, creating a unique, one-of-a-kind costume that will leave everyone in awe.
Finding your passion
If you're not sure where to start, the world of social media can be a treasure trove of inspiration. Platforms like Pinterest are brimming with creative costume ideas, so create a Halloween-themed board on Pinterest and start pinning ideas that catch your eye. You'll quickly discover a theme or concept that resonates with you. Many Pinterest pins come with DIY guides and links to resources, making it a valuable tool for creating your costume from scratch.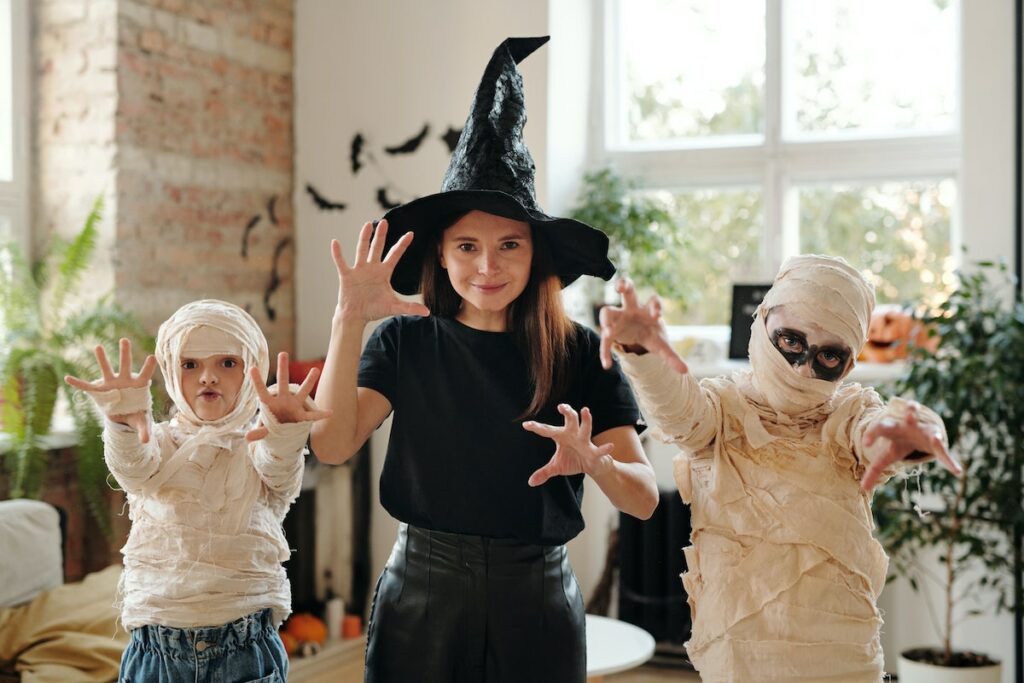 Image courtesy of Daisy Anderson. Published on: October 13th, 2020. Source: Pexel.com
The safe bet:
If you find yourself short on time or inspiration, don't worry; the classics never go out of style. A witch or ghost costume is timeless, effortlessly spooky, and easy to put together at the last minute. A witch costume allows for creativity within a classic concept, from wickedly stylish to charmingly mystical, while a simple white sheet can transform you into a ghost in a snap. Add some creativity with makeup to give your ghost a unique and ethereal quality.
While some may choose provocative costumes, it's the creativity, individuality, and passion you put into your costume that truly stand out and leave a lasting impact. Whether your costume is elaborate, traditional, or somewhere in between, it's your unique take on Halloween that makes it special.