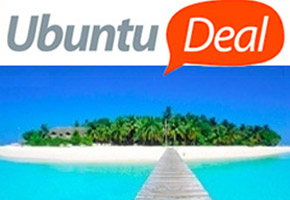 You may say it is the exact opposite of bidorbuy.
While bidorbuy enables local merchants, individuals or businesses, to sell online to geographically distant buyers, UbuntuDeal brings online audiences to local merchants.
UbuntuDeal is based on the power of collective buying. A participating merchant agrees to give a heavy discount for a restaurant meal, spa treatment, stay at a hotel, and so on, providing that a certain, publicly disclosed number of people buys into the offer. If that number is reached, the deal is on. If not, the deal is off.
The art of collective buying is not a new phenomenon. The Chinese perfected it in "real world" environment. A group of people, all of them interested in buying the same product, would come together and march into a local shop, demanding (and usually getting) a bulk discount from the shopkeeper.
Obviously, the concept was too good to be left to the "real world". In November 2008 an American site took collective buying online, where it is usually referred to as group or social buying. Very soon, everybody was hooked.
The consumers love it because they get to enjoy life's little luxuries at the price of necessities.
The merchants go for it because they get more exposure than the same amount channelled into traditional advertising buys. When potential customers hear that they can have a spa treatment at half-price if 50 of them come along, they are sure to tell all their friends about it on social networking sites like Facebook. And the digital "word of mouth" can spread like veld fire.
As things stand now, group buying seems to be the latest dot com (or dot co.za etc.) craze. At the last count, there were about 15 such sites in South Africa.
With so many of them, why are we championing UbuntuDeal in this blog? Why, don't you know it (it's in our footer, as of about today): UbuntuDeal has just become a part of the bidorbuy group. And, of course, bidorbuy group acquired UbuntuDeal because it's so good! Read all about it in this press release.
Then go to UbuntuDeal and be on the lookout for the latest offers in Cape Town, Johannesburg, Pretoria, Durban, Bloemfontein, East London or Port Elizabeth. Just select your city from the drop-down menu in the top horizontal bar – and off you go. Currently, a 5-star Sandton Renaissance Spa treatment is on in Jo'burg, while Capetonians will surely be glad to drive to Somerset West for a delicious 33-cm pizza.
Do remember to tell all your friends on Facebook about the latest UbuntuDeal too! They'll thank you, for UbuntuDeal deals are at least 50% off regular price.