Seller: FirstShop
Name: Jarred Mann
FirstShop is your one-stop IT shop, selling an array of electronic items including printers and computers. Jarred Mann is the man behind it all and has been selling on bidorbuy since 2017. He is happy to share the secrets of his success with you!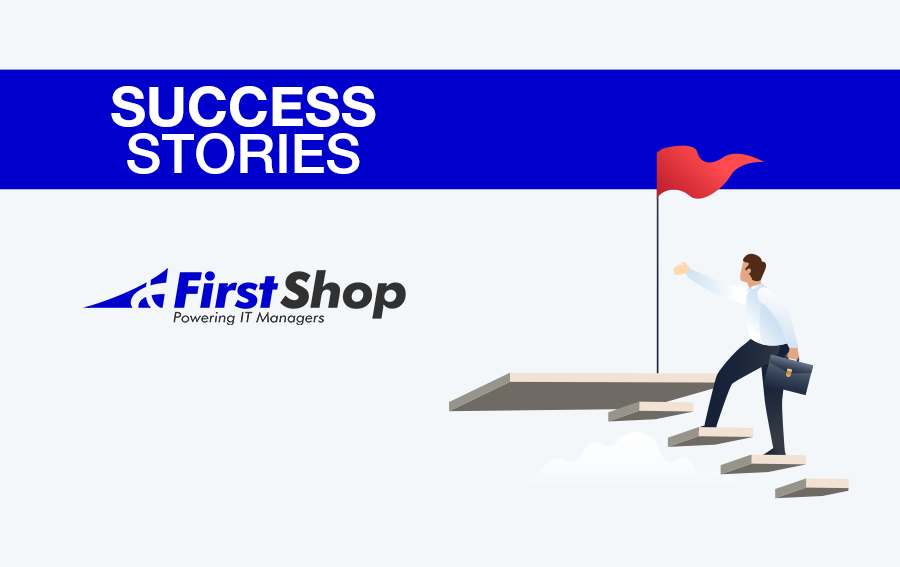 1. What do you sell on bidorbuy?
We sell all kinds of technology in the Information technology sector, including hardware and software.
2. Is selling on bidorbuy your business or your hobby?
FirstShop is my business and is one of the smaller departments of the First Technology Group.
3. When did you start selling on bidorbuy and why?
FirstShop was registered on bidorbuy twelve years ago, on 14 December 2007. I started managing the bidorbuy department at FirstShop in February 2015.
4. What has your bidorbuy experience taught you?
I learned so much! Let me try to systematise my reply.
Probably the most important thing I learned is how to deal with a massive amount of incoming data such as client queries, orders, and problems that arise, all the while endeavouring to keep the clients happy. There are so many different types of people someone in my position needs to learn how to deal with, especially during your first encounter with new customers. Going the wrong way will lead to a bad rating, which is to be avoided at all costs.
When it comes to creating a listing, I have tried many ways to adjust the look and feel of my listings. In the end, I have concluded that the Deal of the Week format or similar works the best for me! Thanks to this experience, my basic HTML knowledge has gone up a few levels.
In my experience, bidorbuy employees have a great way of dealing with queries. They do it in an extremely relaxed manner, but with that client-focused attention that makes us feel that we are in good hands and are kept in the minds of bidorbuy employees. At least this is what I think. And this has been consistent from the first day I started working with bidorbuy. Bidorbuy is always willing to try something different to make it work for us and if not, counter it with something different. It is great. I think companies and people overall could learn from bidorbuy engagement tactics. Great bunch you are!

5. What is the biggest lesson you have learnt about selling online?
The more time you put in, the more awards you receive. If you are active every day, you will gain more traction on bidorbuy than the seller who is only active from time to time.
6. How do you promote your products on the bidorbuy platform?
We promote our products with tailor-made campaigns, by listing in the Deal of the Week, as well as by using enhancements and paid promotional options. We have a trade feed that automatically uploads our products onto bidorbuy, but for some of the promotions, I manually create listings myself, mostly buy nows, but occasionally auctions too.
7. What sets your company or products apart from the rest?
I feel that we stand out in so many ways!
As a company, First Technology group is one of the largest resellers and service providers in the South African IT field. FirstShop has reached the 20-year mark. We are a successful company that has been open since 1986, or 1983 if you count our previous trading name. We are platinum partners with Lenovo, HP, Dell and often win the Partner of the Year award. We have lots of trophies displayed in our reception area.
Despite the high volume of business, we get each day, our department head Wayne Panaino does not like an unhappy customer, irrespective of the value of the order or request. Our team has adopted this, and not only in order to keep our boss happy! I personally strive to provide great service, which is evident if you check the ratings of our store. I alone manage our FirstShop store on bidorbuy. In general, a boss sets the work atmosphere and company values, and this radiates to all the levels of the staff lower in the hierarchy. Having a great boss such as Wayne makes a big difference, which in turn flows over into our dealing with the clients!
We have a dedicated team that researches mainstream products to ensure we stay competitive in the market. Price-wise, we try to be the lowest in the market. The product base canto supply is massive. The items in our store is a small percentage, maybe 10% of the whole range. Pretty much anything in the sector that a business or an end user may need, we are able to get our hands on.
We wish FirstShop many more years of success on bidorbuy!