The prices of smart TV sets have gone down a lot. However, if they are still out of your reach, you can smarten up your old set at the fraction of the cost.
The most important feature of a smart TV is the internet connectivity. This is what allows you to browse the internet, run apps, and – most importantly – stream media, that is, watch all the latest TV shows everyone is talking about.
A smart TV has a built-in ability to do all that. To get the same functionality with a regular TV, you need the help of an external device. You have several choices here, and I hope that one of the three options reviewed below will work for you!
Whichever route you decide to take, it goes without saying that good, fast, and preferably uncapped internet connection is a must.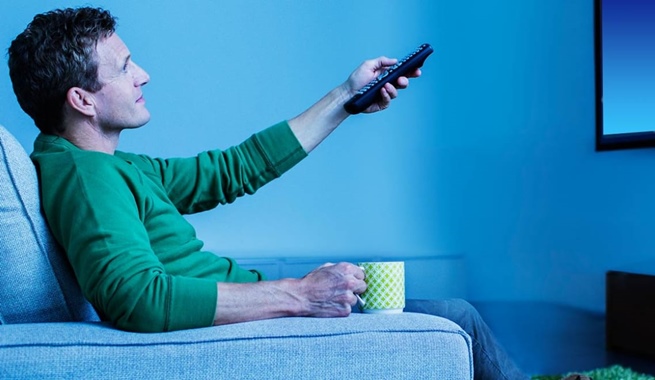 Option 1: TV box
The most popular way to turn any TV into a smart TV is with a TV box. You just place the little box in a convenient spot close to your TV set (a monitor will do as well) and connect the two with an HDMI cable, which you may need to buy separately.
If your TV (or monitor) does not have an HDMI port, you need to buy an HDMI-to-RCA adapter or HDMI to AV converter.
TV boxes can connect to the internet either via Wi-Fi or an Ethernet cable.
Some of the popular TV boxes are Roku 3, Amazon Fire TV, Nexus Player and Apple TV.
Do note that there is a bit of terminology confusion out there. TV box is also known as set-top box (STB) or streaming media player, although the latter term is sometimes applied to the next option in my list, the streaming (or TV) stick.
Option 2: Streaming stick
I am sure that the main disadvantage of Option 1 struck you even before you finished reading the preceding section: How will that additional box and all those cables go with my sleek minimalist interior design?
I hear you and hurry to present Option 2: a tiny stick that plugs directly into your TV's (or monitor's) HDMI port. Of course, if your set does not have an HDMI port, you will have to get an adapter or convertor, as discussed above.
Streaming sticks (also known as TV sticks) are smaller and as a rule cheaper than TV boxes. On the down side, they are usually slower when launching apps and searching content. Most streaming sticks use Wi-Fi only, which might not be good enough for high-definition movies and games (a wired Ethernet connection is be a better solution here). Your TV stick may come without a remote control, in which case you would need to use your smartphone.
Some of the popular streaming (or TV) sticks are the Roku Streaming Stick, Amazon Fire TV Stick, and Google Chromecast.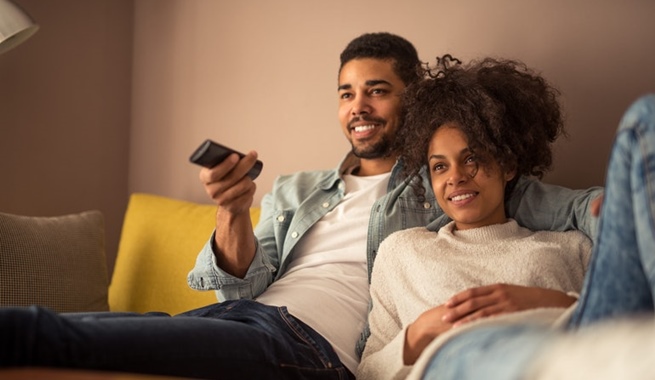 Option 3: Computer, console or Raspberry Pi
If you objected to that little TV box from Option 1 on interior design grounds, you will positively growl at my last suggestion. Still, here it is, for the less sensitive souls.
Your laptop, your desktop computer, as well as gaming consoles can all act as perfectly competent media streamers… providing that you are ready to put up with the not-too-elegant look of the set up. And if you are a true digital tinkerer, you can tweak a Raspberry Pi to convert it into a media streaming device.
But is it really smart?
With a small investment, you can have your very own smart TV alternative. However, you cannot literally turn a regular TV into a smart TV, because higher-end TVs often also have additional features, such as better picture quality.
Still, the three options reviewed here will enable your non-smart TV to stream movies or TV series from subscription-based or free services such as Netflix, Showmax, Amazon Prime Video, DEOD, Google Play Movies, YouTube, and many more… so you don't feel left out when the conversation around the water cooler turns to analysing the latest shows!