Different trips call for different bags, even if the trips are of the same duration. A family vacation suitcase is going to be all about volume and will almost certainly need rolling wheels to manage the weight, while a business trip suitcase should ideally be sturdy and broad enough to take a suit coat without folding .Then, you also need to consider the means of transportation: are you packing for flying, driving, cruising, or some other purpose?
Duffel bag for the rugged traveller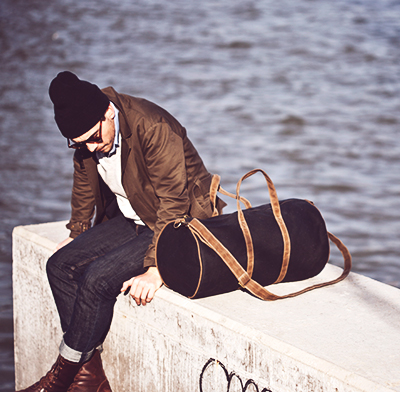 Duffel bags are large cylindrical bags made of cloth (or other fabric).They tend not to have wheels and are usually soft. These may actually be ideal for wrinkle-proof clothing and for people who are on the move, and need luggage that is easy to carry.
People who travel in the outdoors, or are of an adventurous nature are most likely to carry duffel bags. They are constantly on the road, staying in varying environments and are exposed to the elements. . You'll often find most duffel bags even have a military/camouflage look to them. Campers, soldiers and backpackers are the ideal candidates for a duffel bag.
Duffel bags don't have any corners so they can fit in most spaces and can be squashed anywhere without a lot of trouble. The only downside is that substances such as water can seep into these bags. Your clothes generally aren't protected that much. They will not come out of that bag in the condition they were packed in.
Hard sided case for the international roamer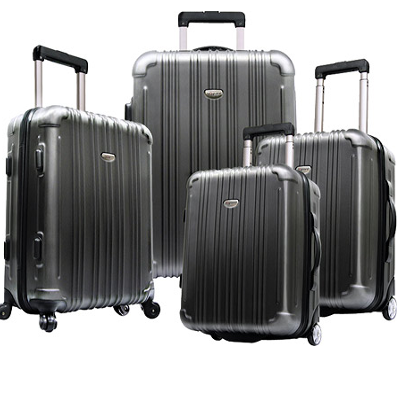 Hardside luggage has a protective outer shell so your stuff stays safe and secure. Hard luggage is an ideal choice when your travels take you further from home. These are usually large bags and can fit clothes for extended periods of stay, while keeping them in good condition. Hard-sides are best for protecting the contents of your luggage from breakage. They provide better security because they have integrated locks and can't be ripped open quickly with a blade.
The sturdy structure and the size make these difficult to cart around. Bigger isn't always better, especially when you have to carry it. Because of their hard and robust rectangular shape they won't fit everywhere and need space. It's a good idea to get one that has wheels (spinners) that rotate 360 degrees to make getting around a breeze.
If you tend to over-pack, a hard-sided piece is probably not the best option for you. The case is not very forgiving, so there's no chance of over-stuffing it.
Another downside to these bags is they scuff and scratch easily.
Soft side case for the vacation junkie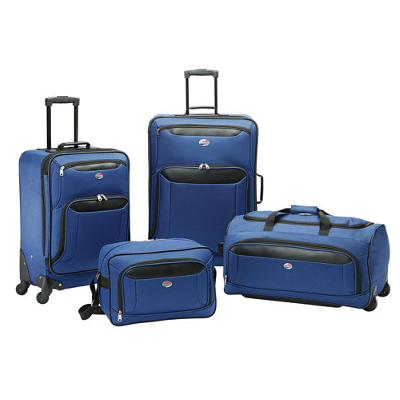 Soft-sided luggage is made of fabrics that move and yield, usually a woven nylon fabric such as Cardura or ballistic nylon. Soft suitcases offer more flexibility for stuffing it a bit beyond capacity. Semi-soft large suitcases offer more flexibility than hard suitcases; they also offer more protection for delicate items than duffel bags.
These bags will also suffer damage e.g. tearing, but are a lot more durable than the duffel bag. The soft case is the middle ground between the hard shell and the duffel bag. You get the best of both worlds. This type of bag can also be fitted with spinner wheels, which make carting them around very easy.
You have the top three most important bags to use when travelling. With this information, you should make a better decision on what to take to your next trip.