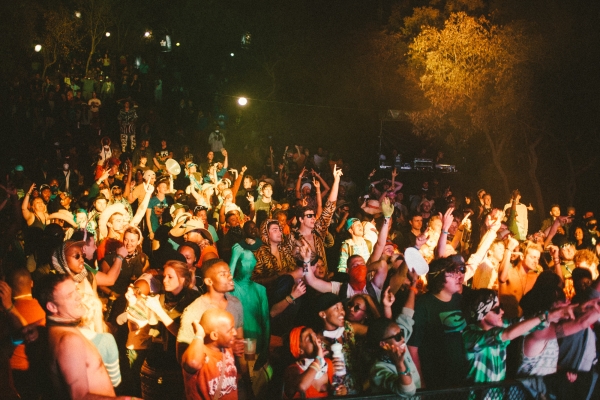 South Africa is lucky to host a huge variety of outdoor music festivals throughout the year. From Oppikoppi to Rocking the Daisies, Earth Dance and TribeOne, there is something out there suited to everybody's tastes. If you are lucky, you'll be able to find tickets to music concerts on bidorbuy.
Here is a list of the top 5 essential items that all festival goers need in order to enhance their entire experience.

Finding a place to plug in your charger during an outdoor festival can be almost impossible! With a solar powered phone charger, all you need is the sun! With your solar powered phone charger, you'll be connected the entire time.

If you love outdoor festivals, but hate cold showers and being dirty, a portable camping shower is a must-have! Many festivals do have showering facilities, but they're often cold, with long queues and little privacy. Buying yourself one of these portable camping showers means that you will be able to shower at your own convenience. Depending on the model, they can come with their own showering tent/curtain to ensure your privacy. You simply fill the bag with water, leave it in the sun to warm up, and shower whenever you feel the need to.
3. Hydration pack

It's good to have a small backpack on you at all times to keep your essentials safe. Why not consider getting yourself a hydration pack? These backpacks come with a built in water carrier and spout, so you can drink while you're on the go. Traditionally designed for cyclists, these packs are perfect for festivals, as they let you keep your stuff safe, and keep you hydrated all at one.

 Outdoor festivals are often in remote locations, with little cell service. These locations are often massive, and it can be very easy to get yourself lost on the way to find a toilet or a snack stall. With a two-way radio, you will be able to keep in touch with your friends wherever you go and avoid the stress of getting lost alone.

First aid kits are always useful, especially when you're spending a lot of time out doors. You never know what could happen, and it's always best to be prepared! There should be emergency services available at the festival; however, for a little scratch, cut or burn, it's very handy to have one of these kits nearby.