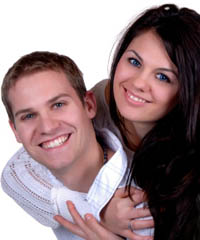 Clever people can go on saying clever things about how inner beauty is the real beauty and more important than outer beauty. You and I will wisely nod in consent and continue to do our utmost to improve the way we look on the outside.
September being the beginning of spring and the month devoted to health and beauty on bidorbuy, let us for once give sway to our shallowest inclinations without a trace of guilt and consider the following beauty tip. All the supplies and materials mentioned in it can be obtained in the bidorbuy Health and beauty section.
The tip is designed to help you look your best when it matters most – for a photo shoot. You do not want your shiny forehead to dominate each and every family photo. That is why you need to prepare your façade by following these simple steps, guaranteed to give you a photo-friendly skin.
First, clean and moisturise your face. Then wander around the house for at least ten minutes; consult the watch to ensure that you are not cheating. With the moisturiser nicely absorbed, apply some matte foundation on your nose, forehead, chin and across the cheeks, blending it in carefully. A little concealer on red spots and under the eyes will even out the skin tones. Then turn to the powder, that best friend of any photo-shoot, for shine control and for setting the foundation. Apply either loose or pressed powder with sweeping upwards strokes all over your face. Finish with downward strokes (this will prevent the little facial hairs from standing up in the most unbecoming manner).
Just so there's no misunderstanding, the above tip goes for men as well as for women. Most men will probably want to stop right there, while women will want to round off the exercise with a light dusting of blush, eye shadow, mascara and lipstick.
But what if the man in your life refuses to go the powder way even if it means ruining every photo of you two together or in company? You only recourse is to have absorbent tissues in your handbag at all times. Reach for them whenever necessary to wipe off the shine from your beloved's face. Have a puff loaded with powder ready too and skilfully apply a dab or two on his forehead, nose and chin, all the while distracting him with penetrating questions about soccer, rugby, cricket, or whatever sport he fancies himself to be knowledgeable in.
All is allowed when the objective is looking good on photographs!