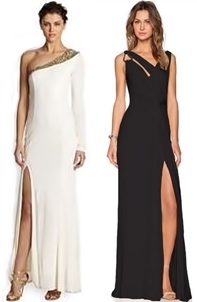 Why this fashion detail is beloved by both men and women.
It's like a game of peek-a-boo, which might be why men find it irresistible. (For it has been said that men are just big babies – got it?)
Lately, there has been a lot of buzz about the return of the slit in the 2016 spring, summer, autumn and winter high fashion collections.
But then, similar sensationalist headlines (of the type "the slit skirt shows lots of leg") have been thrown around in 2015. And in 2014…
The reason that the slit skirt is making recurrent comebacks is that it has never been out. With very good reason, I say. After all, the slit has an infinite (give or take a few) number of variations, including: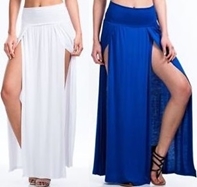 Front slit
Back slit
Side slit
Asymmetrical slit
Double slit
Just-above-the-knee slit
High slit
Slit with a zipper
Slit with buttons
… and I could go on and on, but won't.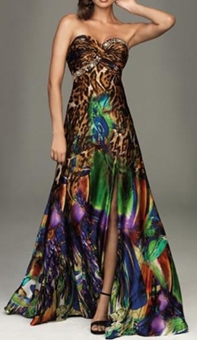 Suffice it to proclaim that, with so many ways to do a slit, the chances are that this little fashion detail will never become boring.
However, is this versatility enough to explain why women deign to put on skirts or dresses that are ripped to a lesser or greater degree, albeit artfully?
Well, one of the reasons women love slits could be because men like them. Still, I feel that there must be more to it.
My theory is that the slit is popular among women because it allows them to go one step further, without seeming to go one step further. You see, a good slit never shows it all, at least not all at once. Instead, it hides things one second just in order to reveal them a second later…
Hmmm. Now that I think upon it, women must be big babies too, for they also seem to enjoy the good old game of peek-a-boo!
Not that we are going to let that deter us. So, check out what bidorbuy sellers have to offer by the way of dresses with slits and skirts with slits.