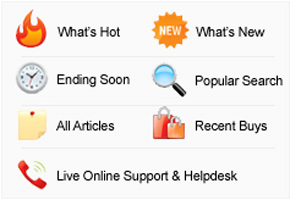 Modern… clean… absolutely fantastic.
Those were the words some of you used to describe the new-design bidorbuy that greeted you today.
We agree.
It took a lot of efforts from a lot of people. And the result is stunning. As of early morning 26 July 2011, our and your site looks so good one does not want to leave it. That is, of course, the point – or one of the points.
The two screen shots below, taken approximately one year apart, show how immense is the design step bidorbuy has taken.
The July 2011 look: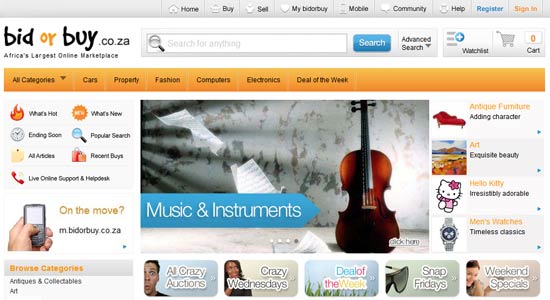 The July 2010 look: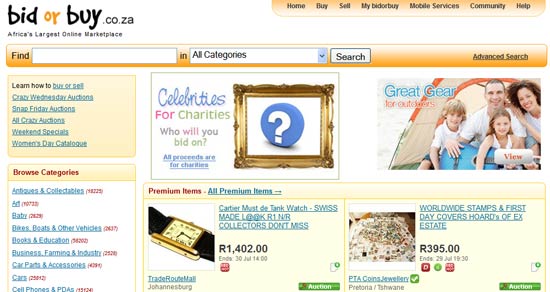 The new-look bidorbuy.co.za is about more than good looks. The site is now more functional. It is easier to navigate and easier to search.  In short, it is more pleasure to buy on bidorbuy than ever.
Explore it and have fun shopping!