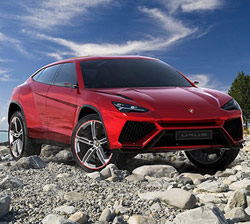 From the Lamborghini, Ferrari and Tesla stables, with the warning: for the very wealthy only.
Don't get excited.
As far as we know, it's not available in South Africa yet.
Actually, it's not available yet, period.
The Lamborghini Urus is a SUV super vehicle unveiled on 22 April at the 2012 Beijing Auto Show. If it ever goes into production, it will have a 600 horsepower engine, all-wheel-drive, carbon-fibre interior, paddle-shifting technology, four seats, and – as it that was not enough! – a generous luggage compartment too.
All of the above translates into the newest luxury model that tries to marry the sports and the family features in one vehicle. Before Lamborghini, Ferrari and Tesla did something similar: the former with a four-wheel-drive four-seater, appropriately named Ferrari Four, and the latter with the Tesla Model X electric SUV.
In line with trends dictated by the spread of eco-awareness and the rise of fuel prices, the latest addition to the Lamborghini family of cars would burn less fuel (which equals less carbon dioxide emissions) for the same performance. Though it is almost five metres long and two metres wide, the Urus is built from lightweight materials. Hence its light touch as far as petrol goes.
Now, for the prize question number one: which company owns Lamborghini?
And the prize question number two: what in the world is Urus?
To start from the end, Urus, also known as Aurochs, is one of the large, wild ancestors of domestic cattle. That is to say, Lamborghini is sticking with bulls as imagery for its vehicles.
As for the owner of Lamborghini, it is, of course, that maker of cars for the masses, Volkswagen.
As for the prizes… the biggest prize is having learned something extremely useful, right? Plus, for your eyes only, here are the images of the formidable three: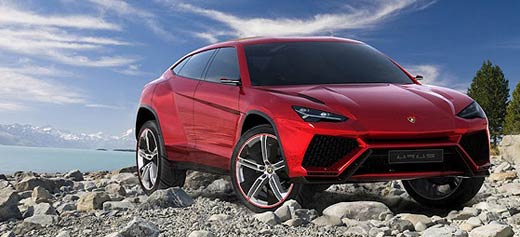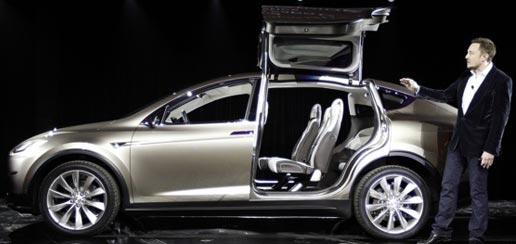 On the other hand, if you'd rather look at what you can afford, head for the bidorbuy car section.