"If you can't be with someone you like, you can at least be with something you like."
We're not sure that's an authentic Chinese saying (as some claim), but there's no doubt that it perfectly captures the spirit of the Chinese shopping mega event that falls on 11.11 (11 November). This year's Singles' Day will be the 11th in a row, and that coincidence (another eleven!) is expected to spur an even bigger shopping frenzy.
What is Singles' Day?
Over the past eleven years, Singles' Day has grown to become the largest shopping event in the world. It started as an anti-Valentine's Day in the early 1990s, when four single male students at the Nanjing University decided to celebrate being single, instead of (presumably) feeling sorry for themselves. They instituted 11 November as their day, because 11.11 consists of four "ones," representing four singles.
The idea of celebrating singlehood quickly spread like fire among the Chinese youth through social media. Of course, it took more than that for 11.11 to become a runaway commercial success. That happened when the ecommerce giant Alibaba started promoting Singles' Day as a shopping festival in 2009.
The message of Singles' Day (don't wait for somebody to give you a gift; instead, treat yourself) was first aimed at single people, but it quickly evolved. Today, 11.11 is an all-inclusive shopping day when everyone, regardless of their relationship status, buys themselves gifts.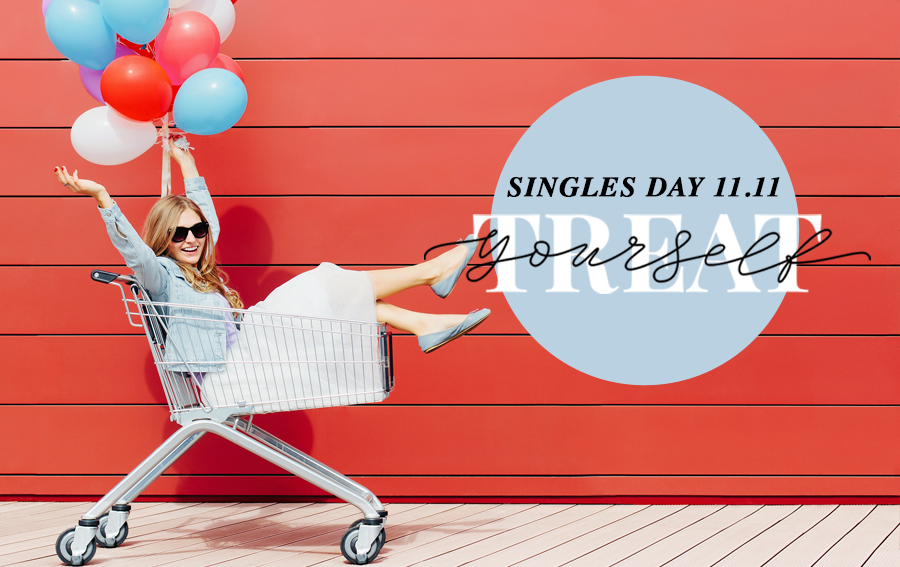 In China, Singles' Day is a several days long shopping and entertainment extravaganza with pre-sales, competitions, and performances by global A-list celebrities. It is also an occasion for single people to organise parties, meet and perhaps alter their relationship status – but not their devotion to the Singles' Day shopping event!
Singles' Day has spilled over Chinese borders and is now observed in several countries, becoming particularly popular in Southeast Asia. There are also initiatives calling upon people to celebrate their single status (or to do something about changing it) elsewhere in the world, although on a different date.
Singles' Day South Africa
This year, South African bidorbuy.co.za is joining in the Singles' Day celebration with some amazing deals. For one day only, on 11 November, we will bring to you a host of great deals that are not only discounted, but are also hand-selected to celebrate you, whether you are single or in a relationship.
Keep your eyes glued in order not to miss the 2020 Singles' Day shopping deals as they load, which will happen on 11 November. Alternatively, subscribe to our specials and promotions newsletter and you will be updated on the Singles' Day deals via your inbox come 11 November.
After you buy what your heart desires, remember to brag about it on social media! We suggest using the hashtag #SinglesDay and the handle @bidorbuy_co_za.
Whatever your relationship status, enjoy it and treat yourself on bidorbuy this Singles' Day!