As we enter stage four in our fight against Covid-19 there are some mentionable changes that impact the ecommerce industry, one of these changes allow us to sell a larger range of items to you. We have a comprehensive breakdown of products you are now able to purchase and rightly so, as winter approaches, the list of essential goods will widen.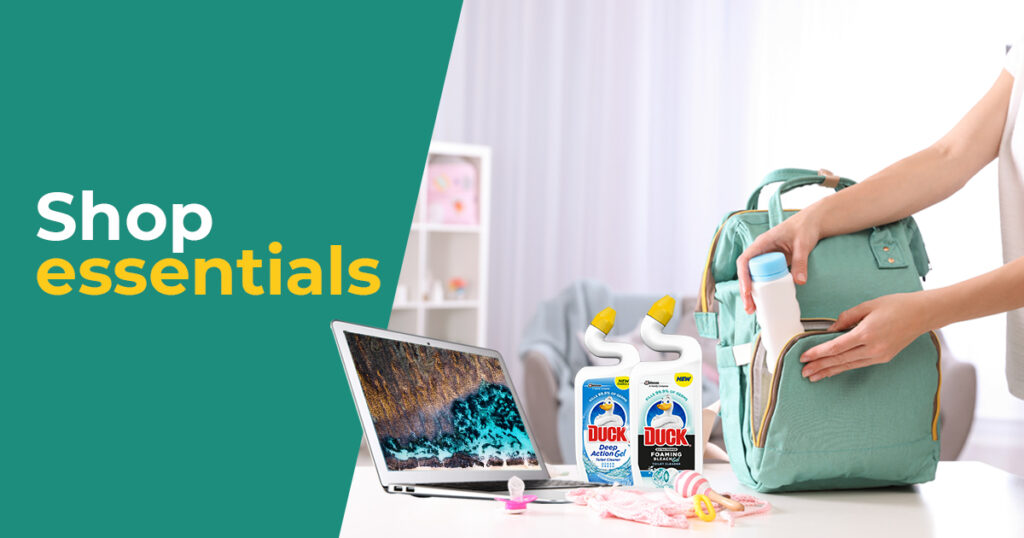 Food products and animal supplies
Continuing as it was in stage five of our national lockdown, all food items are for sale. This also includes non-alcoholic beverages such as fruit juices and concentrate as well as your hot drinks: tea and coffee. As we are all aware, alcoholic beverages are still not allowed to be sold and purchased. Along with this, animal food and supplies are also available for purchase.
Toiletries and personal care items
This category is quite large and includes a wide range of toiletry items, cleaning products and personal care products, let's expand on this a bit. Toiletries include: hair care, body, face and foot care products, deodorants and dental care products. Personal care items include toilet paper, sanitary items and condoms. And of course, cleaning supplies which includes: hand sanitiser, disinfectants, soap and household cleaning products.
Medical and hospital supplies
Medical and hospital supplies are always of utmost importance and are, of course, regarded as essential. Medicine (which includes vitamins), equipment and personal protective equipment all fall under this category as well.
Winter essentials
Winter essentials include clothing, footwear, bedding and heaters. From June, winter officially starts and none of us want to feel the wrath of that cold and of course we want to prevent getting the flu at all costs. Stage four has opened us up to a range of winter essentials, clothing is one of them, for men, women and kids. This includes: jackets and coats, scarves and gloves, long sleeve tops, pants and jeans, knitwear and winter sleepwear. Footwear is also included which consists of boots, sneakers and slippers.
Other winter essentials can be found in our home and living category. If you are looking for warmer bedding options or if you just need a new set, you can now get these delivered during stage four. Heaters are also available for purchase, get one now before the cold really sets in. While we're in the home and living category, it is important to mention that hardware components and accessories are also allowed to be purchased and delivered.
Home office equipment and homeschooling essentials
Personal ICT equipment has been deemed an essential item, not sure what this is? It includes desktop computers and laptops, cell phones and home office equipment. These are items that allow individuals to work efficiently and safely from home. Stationery is also necessary for both those working from home and for children who are being homeschooled at the moment. Educational books can also be purchased as they are necessary for children's academic progression.
Lastly, airtime and data bundles are allowed to be sold so that we stay connected with our loved ones and keep informed at all times.
Enjoy the many items that can now be purchased, stay warm and stay safe!