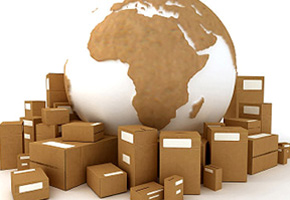 It's been at your disposal for almost two years now. And yet, not all sellers are using the very neat bidorbuy shipping functionality. All you need to do is spend a few minutes (half an hour tops) implementing it, and the system will automatically add shipping fees to the total your customer needs to pay for a specific purchase.
As a result, fewer customers will forget to include shipping fees; fewer customers will email you for clarifications; fewer customers will be prone to abandon the check-out process…
Implementing the bidorbuy shipping functionality involves creating shipping methods (e.g. Economy South Africa, Express South Africa, International, etc.) and product classes for each of the methods (e.g. under 1kg, from 2kg to 5 kg, etc.)
Then, when creating a listing, you select the product class under shipping fees. Your customer will select the shipping method from the assortment you provided.
Trust us, it is less complicated than it sounds. This video from the bidorbuy channel on You Tube helps a lot. Just follow the steps detailed in the show-and-tell, and you'll have the shipping functionality implemented in no time.
Hopefully, in a couple of months, on the second anniversary of its introductions, there won't be a seller on bidorbuy who is not using our method-and-product-class shipping functionality.