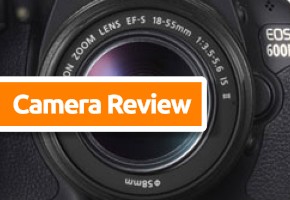 If you're thinking about starting out with Digital SLR photography, you may be stuck at deciding which cameras you should look at. Canon and Nikon have added great additions to their offerings, the Canon EOS 600D/T3i and the Nikon D5100, for people just like you. Below are some important things you should consider when making your decision.
The body
The two camera bodies are pretty similar in size and shape, however you will notice that Nikon's 5100D has a slightly deeper grip. Many would agree that this is the more comfortable of the two to hold. That said, the Canon EOS 600D has a slightly taller holding area, which won't leave your little finger slipping off the bottom of the camera. The Canon also has better access to direct controls, allowing you to make changes in manual mode faster than with the D5100.

The Sensor
The Nikon D5100 inherits a 16mp sensor from its bigger brother, the D7000. The EOS 600D has an 18mp sensor, inherited from the Canon 7D, 60D and 550D. Its not all about megapixels, but the 600D does have a couple more to go around. An ISO comparison between the two would reveal pretty impressive results for both sensors.
LCD
Something that many have welcomed on the 5100D is a side-hinged LCD. The previous D5000 model had a vertical swivel, which was great in terms of it not getting in the way of a shoulder-strap, but not as practical for video and certain tricky viewing angles. Canon's 600D has a similar swivel screen but it has a higher resolution at 1040k pixels, which offers a crisper looking image. The aspect ratio of the two screens also differs: the Nikon D5100 having a 4:3 ratio where the 600D has a 3:2 ratio, matching that of the images you capture.

Video
Many may argue that you shouldn't be using your DSLR to capture video, but we are now seeing DSLRs that capture better video in low-light, amongst other conditions, to that of standard camcorders. This coupled with good quality lenses, make the new generation of DSLRs a serious option to consider for video. The Nikon D5100 has faster access to its movie mode and slightly better auto-focus. The Canon EOS 600D has better control of audio levels in movie mode and a whopping 2x-10x digital zoom, whilst still retaining full HD resolution. This is due to the 18mp sensor having more than enough size to zoom digitally at full HD.
Which one to pick
Both cameras are a good choice if you're just starting out. Both offer great video options, with good points for both models. It depends what you're looking for. If you are a new photographer and want to make use of great creative features and you don't care too much for fiddling with manual settings too much, the Nikon D5100 may be for you. For those of you who want to enter into photography and would like eventually go to full manual, you may want to look at the Canon EOS 600D. Decide carefully. Once you start purchasing additional lenses and accessories, you will probably stay with the brand you started out with.
Leave a comment below and air your veiws!
Get shopping on bidorbuy!
Shop for D5100 cameras and kits