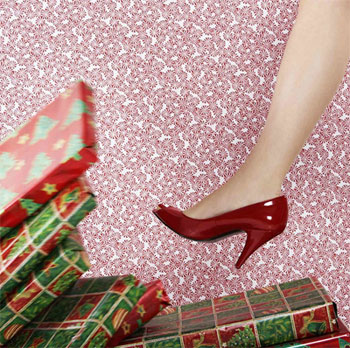 Christmas is the time for giving… and January is the time for selling unwanted gifts on bidorbuy.
That's because bidorbuy online trading platform is suitable both for a full-time retailer and for an occasional seller. What makes it a particularly viable option for people who just want to get rid of unwanted gifts is that they are able to reach a great number of potential buyers, who can be geographically distant, without having to disclose personal information online and potentially compromise own safety.
On bidorbuy, buyers and sellers trade anonymously, under a use name. Each party gets access to the other party's contact details only after a deal is concluded on the site. After they finalise their transaction, the two rate each other and this rating is publicly displayed on bidorbuy, next to the user name of a buyer or a seller.
The fact that buying decision are often made on the basis of a seller's ratings used to put casual sellers at a disadvantage, and people who want to sell unwanted gifts often are casual sellers. However, that has changed since we boosted our buyer protection to cover even purchases from sellers with zero ratings.
That means that people who had the bad luck to receive things they will never use, or things they already have, can list their unwanted gift on bidorbuy and stand a reasonably good chance of finding a buyer even if they never sold anything on the site before.
Setting up an account on bidorbuy is a straightforward and relatively quick procedure that includes an online form to complete and a one-time confirmation password sent to a mobile phone. It is advisable for sellers to use the bobPay-EFT method of payment, which will enables them to receive money without having to giving their bank details to a complete stranger.
New sellers should also take note of the selling tips posted on the bidorbuy. For example, items are more likely to sell if sellers provide a clear, simple description and several photographs.
With easily accessible online trading platforms such a bidorbuy at their fingertips, it is understandable that more and more people choose to sell unwanted gift, instead of re-gifting them of shoving them into the darkest corner of a cupboard. It's not even impossible to imagine that some people actually hope to receive gifts they didn't like so they could sell them on bidorbuy.