During the past week, tickets for the 2010 World Cup were among the top ten of the most popular searches on bidorbuy.co.za, taking sixth and seventh place. Visitors to the site use different terms when looking for tickets for the South African World Soccer Cup matches, for example:
FIFA World Cup tickets
World Cup tickets
2010 World Cup tickets
FIFA
FIFA tickets
FIFA 2010
If we were to add searches for all of the above terms, the FIFA 2010 tickets would probably shoot right to the top of the most coveted items on bidorbuy, with almost nine hundred search instances. In comparison, the leading single search term, iPhone, recorded 391 searches during the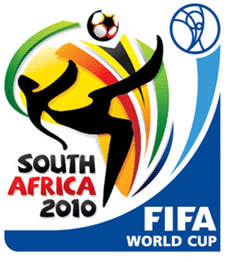 last seven days.
The 2010 soccer tickets supply side is almost as varied as the demand. All in all, we counted about 60 listings offering tickets for the 2010 World Soccer Cup. The majority of them are housed under the Soccer World Cup 2010 subcategory of Entertainment in the Travel and Entertainment main category, though some are tucked away in the Sports and Leisure category, in Other Soccer, or even in Other Sports and Leisure.
Pricing-wise, most of the FIFA 2010 tickets offered on bidorbuy are in the auction format, with starting bids ranging from R150 to R20,000.
While not illegal, acquiring tickets though any but official channels may be fraught with difficulties. FIFA says that tickets bought from unauthorised parties may be invalid and that holders of such tickets may be denied access to stadiums. They also say that they are working with government to have the resale of tickets through unauthorised means criminalised.
According to FIFA, the only way to re-sell tickets is through its recently launched online Ticket Transfer Platform. However, this system cannot process printed tickets. FIFA moved to cash sales after criticism that its online-only system was too complicated and that it excluded millions of Africans who do not have access to computers or credit cards.
That, of course, leaves a loophole big enough for re-selling tickets through unofficial channels and at much higher prices – providing there are takers.
In any case, you should be aware of the risks involved. Whether you are selling or looking to buy tickets for the 2010 World Soccer Cup outside of the official channels, take a look at the FIFA Ticket Sales Regulations and Ticket Transfer Policy.
World cup tickets facts
A total of three million tickets were made available for the 2010 World Cup. They are divided into four categories. The cheapest are the Category 4 tickets (R140), sold exclusively in South Africa. Category 1 to 3 tickets are sold both locally and internationally. The most expensive Category 1 tickets cost R6300.
Thirty three days before the World Cup 2010 kick off on 11 June, about 95 percent of tickets had been sold. There are still about 200,000 tickets available for matches in Polokwane, Port Elizabeth and Nelspruit, as well as for matches in Cape Town and Durban. Matches in Johannesburg and Pretoria are sold out.