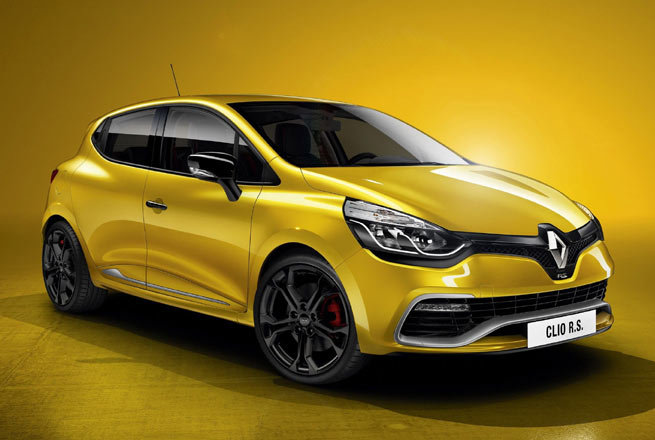 The new, fourth generation Renault Clio Sport 200 EDC is a combination of Renault's thinking when it comes to comfort plus versatility and Renault Sport Technologies' expertise forged in motor sport.
There are two models in the range: the LUX and CUP, and you have a choice of five body colours including the exclusive, liquid yellow.
The beauty, also known as the Clio RS, has taken quite a turn from the previous generation version with a lower revving and 1.6 litre turbocharged four-cylinder engine. It has also left manual transmission for an EDC dual clutch transmission (Efficient Double Clutch).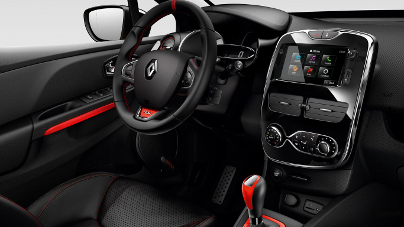 Its exterior has changed from the previous Clio RS. The new one's lines are gentler and it has a more traditional hatchback back end. The interior is something to marvel at, with red-satin details on the doors, seats, shifter and steering wheel. Renault continued with its tradition of big buttons, switches and dials in the Clio RS. The car also comes standard with satelite navigation on the 7-inch touchscreen, four speaker stereo with bluetooth, USB and SD.
To make sure that you relax and enjoy the drive, Renault placed importance on safety in the Clio RS with ESC, ABS and front, side, chest and head airbags.
The manufacturer also focused on the chassis performance. The goal was to improve the handling, road holding and braking expected of a Renault Sport model. The electronic differential improves the Sport's accelerative performance and cornering grip. However, the makers still maintained a high level of comfort for everyday use.
An optional extra on the new Clio RS is the fitment of Renault's in-dash RS Monitor 2.0 and R-link systems. This system tracks and records your driving performance information in real time. The data logging option allows you to capture this information to upload online.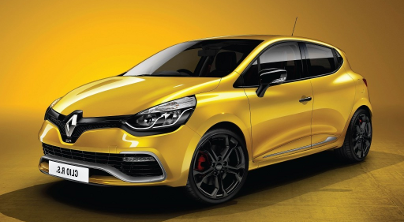 The Clio RS is competing with the growing number of hot hatchbacks, such as the Ford Fiesta ST, VW Polo GTI and Peugeot 208 GTI.
Renault Clio Sport 200 EDC LUX: R294 900
Renault Clio Sport 200 EDC CUP: R314 900
The Clio RS provides an easy and enjoyable drive in everyday use.